Events
China International Disposable Paper Expo is the largest exhibition for tissue paper and disposable hygiene products industry in the world. The dynamic event bring together about 35000 professional visitors from 31 provinces and autonomous regions of P.R. China and 80 overseas countries and regions (including China Hong Kong, China Macau and China Taiwan).
24 - 26 June 2020 | Nanjing International Expo Center, Nanjing, China Toscotec is at booth 7A10.
Book a meeting with our experts.
Contact michael.zhao@toscotec.com
Specialty Papers US is the premier conference in North America dedicated to the specialty papers industry. This event provides a unique opportunity for expert speakers representing the entire value chain to come together and drive conversation around innovations and market influencers.
5 - 7 October 2020 | Saint Kate 139 EAST KILBOURN MILWAUKEE, WI 53202
Book a meeting with our experts.
Contact michael.drage@toscotec.com
Every two years, ABTCP jointly hosts together with the Congress the sector's biggest International Exhibition, bringing together pulp and paper producers and suppliers covering the sector's entire production chain.
Confirmed in virtual format with exhibition postponed to 2021
6 - 8 October 2020 | Zequinha de Abreu, 27 – Pacaembu – São Paulo – SP
Visiting MIAC means obtaining a full overview of the technology and equipment available to the paper industry sector thanks to the constant participation of the leading companies in the sector that present the latest developments in machines, equipment, systems, services and avant-garde solutions to improve the management of the various stages in the paper production cycle.
14 - 16 October 2020 |Lucca Exhibition Centre , Via della Chiesa XXXII, 237, 55100 Lucca, Italy.
Toscotec is at booth 94.
Book a meeting with our experts.
Contact marco.dallepiagge@toscotec.com
The Tissue World Istanbul as an international exhibition and conference for the manufacture of paper and Tussiue article shows the latest machinery and production techniques in the industry. International exhibitors present here the latest information and know-how in various lectures on material extraction, processing and recycling.
26 - 28 October 2020 | ICC Istanbul Congress Center, Taşkışla Street Harbiye, 34367 Istanbul, İstanbul, Turkey.
Book a meeting with our experts.
Contact marco.dallepiagge@toscotec.com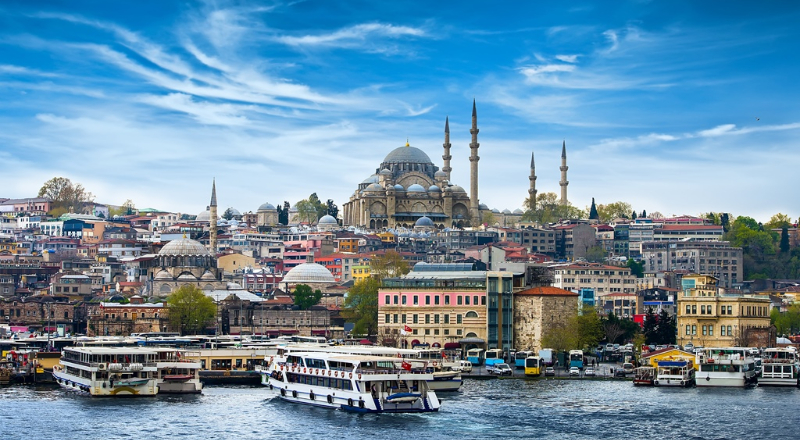 Tissue World Miami is the largest Tissue Industry gathering in North America, bringing together thousands of tissue industry professionals from the entire tissue value chain together to discover a vast range of tissue manufacturing and supplying solutions.
11 - 13 November 2020 | Miami Beach Convention Center, FL, USA Toscotec will be at booth D-20.
Book a meeting with our experts.
Contact michael.drage@toscotec.com
https://www.tissueworld.com/miami/en-us
"Conference 13 November | 1 pm - 1:20 pm Energy Efficient Solutions for Sofidel America:
A Case History
Marco Dalle Piagge, Sales Director, Toscotec, Italy and Davide Mainardi, Vice Chief Technical Officer, Sofidel, Italy"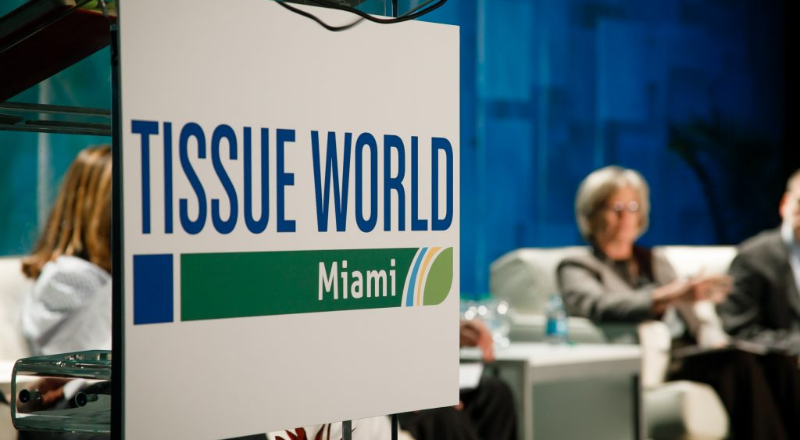 PAP-FOR is the only specialised exhibition in Russia for the pulp and paper, forestry, tissue, converting, packaging industry specialists.
24 - 27 November 2020 | ExpoForum Convention & Exhibition Centre, St.Petersburg highway, 64/1, 196600, Saint Petersburg, Russian Federation.
Book a meeting with our experts.
Contact enrico.fazio@toscotec.com for paper & board division
Contact matteo.giorgiomarrano@toscotec.com for tissue division
The Paperex South India in Chennai unites latest product innovations from all segments of the industry, brings market leaders such as innovative small companies, offers inspiration, trends and lots of opportunity for exchange among colleagues from all over the world.
26 - 28 November 2020 | Chennai Trade Center, Poonamali High Road, 600010 Chennai, Tamil Nadu, India
Book a meeting with Toscotec.
Contact gabriele.martinelli@toscotec.com
Paper Arabia in Dubai is an international trade fair for the paper industry and an excellent opportunity to present the own products on the market. At the fair, dealers, wholesalers, manufacturers, importers and exporters from all sectors of the paper industry can be found. It is very well suited to introduce new products to the markets of the Middle East and get feedback from the visitors.
06 - 08 December 2020 | Dubai World Trade Center DWTC, 2nd Zaabel Road, Dubai, Dubai, UAE
Book a meeting with Toscotec.
Contact enrico.fazio@toscotec.com
Paper Middle East will attract manufacturers, converters, distributors and traders from all over the world to position themselves at the apex between Western and Eastern markets. This trade fair will show new paper products and innovative technologies for the processing industrie of paper, paperboard and tissue, offering a perfect platform to establish new business contacts and enter the rapidly growing market aeras of the Middle East and North Africa.
17 - 19 December 2020 | EIEC Egypt International Exhibition Center, Al Hay Al Asher, Nasr City, Egypt.
Book a meeting with our experts.
Contact enrico.fazio@toscotec.com