YES Roll Handling service offers the possibility to remake, rebuild and fine-tune the handling system. Toscotec service team has the knowledge and experience to evaluate the need for spare parts and guarantee their delivery and upgrades, in order to increase production.
Periodic Checks
Regular maintenance inspections, followed by operation maintenance, improve the efficiency and the life of the paper mill's handling system. Periodic checks can prevent damages and production downtime.
Hardware/Software
Toscotec's electrical department specializes in the upgrade of old electrical panels and modification of the on-board electrical system. Toscotec's software department has the experience to help with any modification needed on software or process and to improve the handling system to new performing PLC.
Hydraulic /pneumatic
Toscotec offers a full range of services and skills to satisfy all requirements, including the supply of hydraulic and pneumatic components and spares, hydraulic repairs, onsite maintenance performed by experienced hydraulic engineers, design manufacture, installation of hydraulic systems and hydraulic power units.Toscotec YES Roll Handling service is a complete and qualified service, which can solve all handling system issues.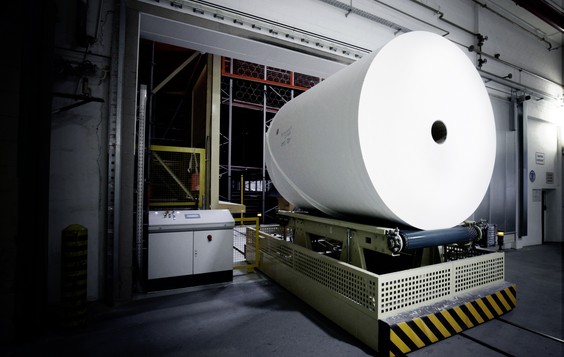 Together with our customers to improve the roll handling process across the world.