Toscotec to participate in EXPOACOTEPAC in Colombia
Toscotec will take part in the 31st International Conference and EXPOACOTEPAC 2023 organized by the Colombian Association of Technicians of the Cellulose, Paper and Cardboard Industry (ACOTEPAC) from 8th to 10th February in Cali, Colombia.
Gabriele Romanini, Toscotec Sales Manager, will deliver a technical speech on 8th February at 3 pm titled "Strategic Route for Energy Efficiency in Tissue Technology". The presentation focuses on Toscotec's latest technological innovations aimed to improve the energy efficiency of tissue lines, reduce their carbon footprint and operating costs, and ensure compliance with the most stringent environmental regulations.
Contacts to book an appointment at Toscotec's booth 27-28-29:
Gabriele Romanini
Sales Manager Tissue division Toscotec
Email: Gabriele.Romanini@toscotec.com
Marcos Scheil Gonçalves
Sales Area Director Brazil Toscotec
Email: Marcos.Scheil@toscotec.com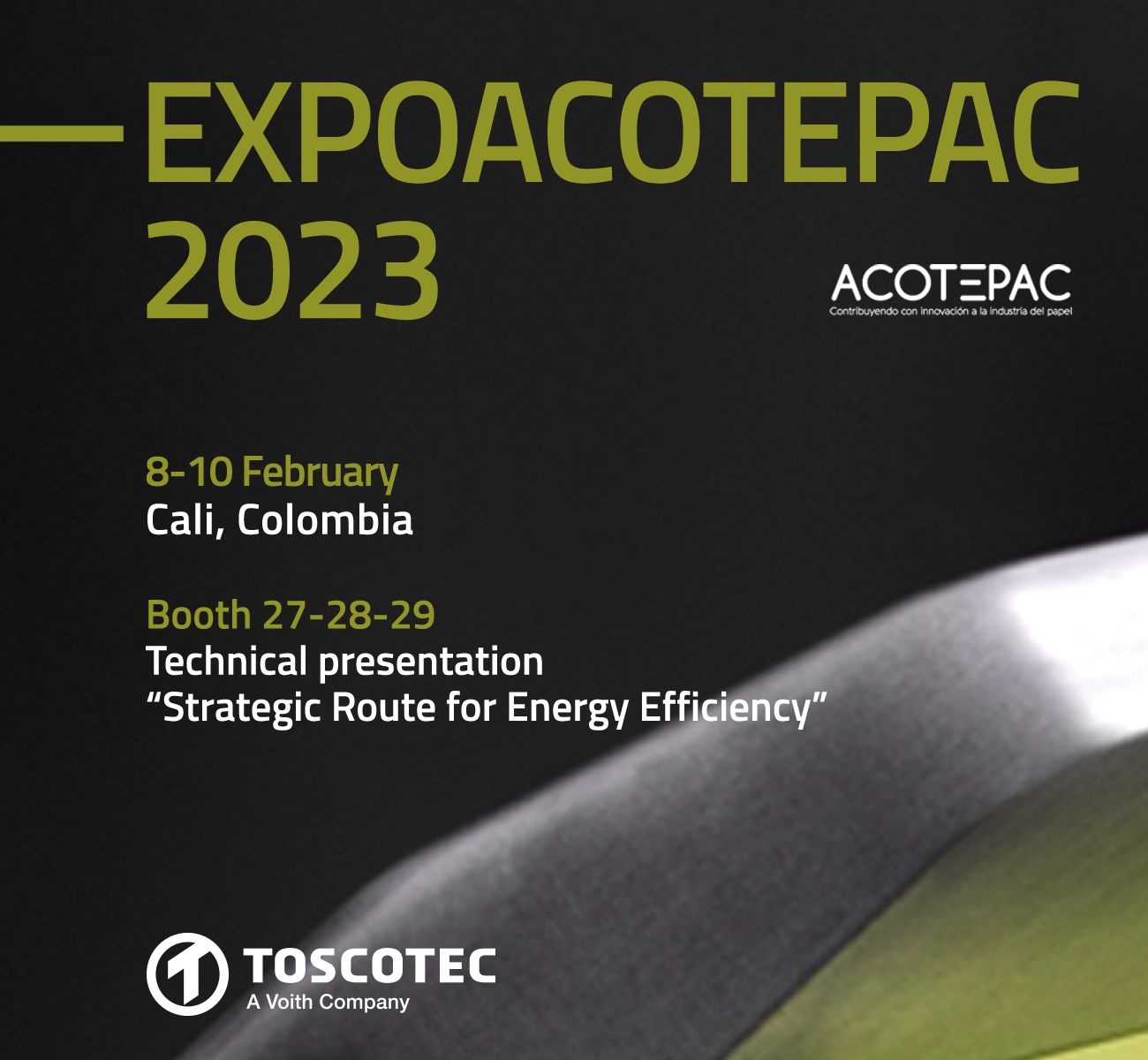 Back