Toscotec to participate in Paper One Show in the UAE
Toscotec will take part in the 8th edition of Paper One Show, the premier international paper exhibition in the MENA region, organized from 21 to 23 February 2023 at Expo Center Sharjah in the United Arab Emirates.
In the past three years, Toscotec has been strengthening its presence in the Middle Eastern region with six new orders of tissue machines, including three turnkey operations. In developing towards state-of-the-art tissue technology, the Middle Eastern market has been recognizing the competitive advantage delivered by Toscotec's high performance and energy efficient AHEAD line.
Contacts to book an appointment at Toscotec's booth C06:
Marco Dalle Piagge, Sales Director, Tissue division Toscotec, Marco.Dallepiagge@toscotec.com
Enrico Fazio, Sales Director, Paper & Board division Toscotec, Enrico.Fazio@toscotec.com
Fabio Bargiacchi, Sales Manager, Tissue division Toscotec, Fabio.Bargiacchi@toscotec.com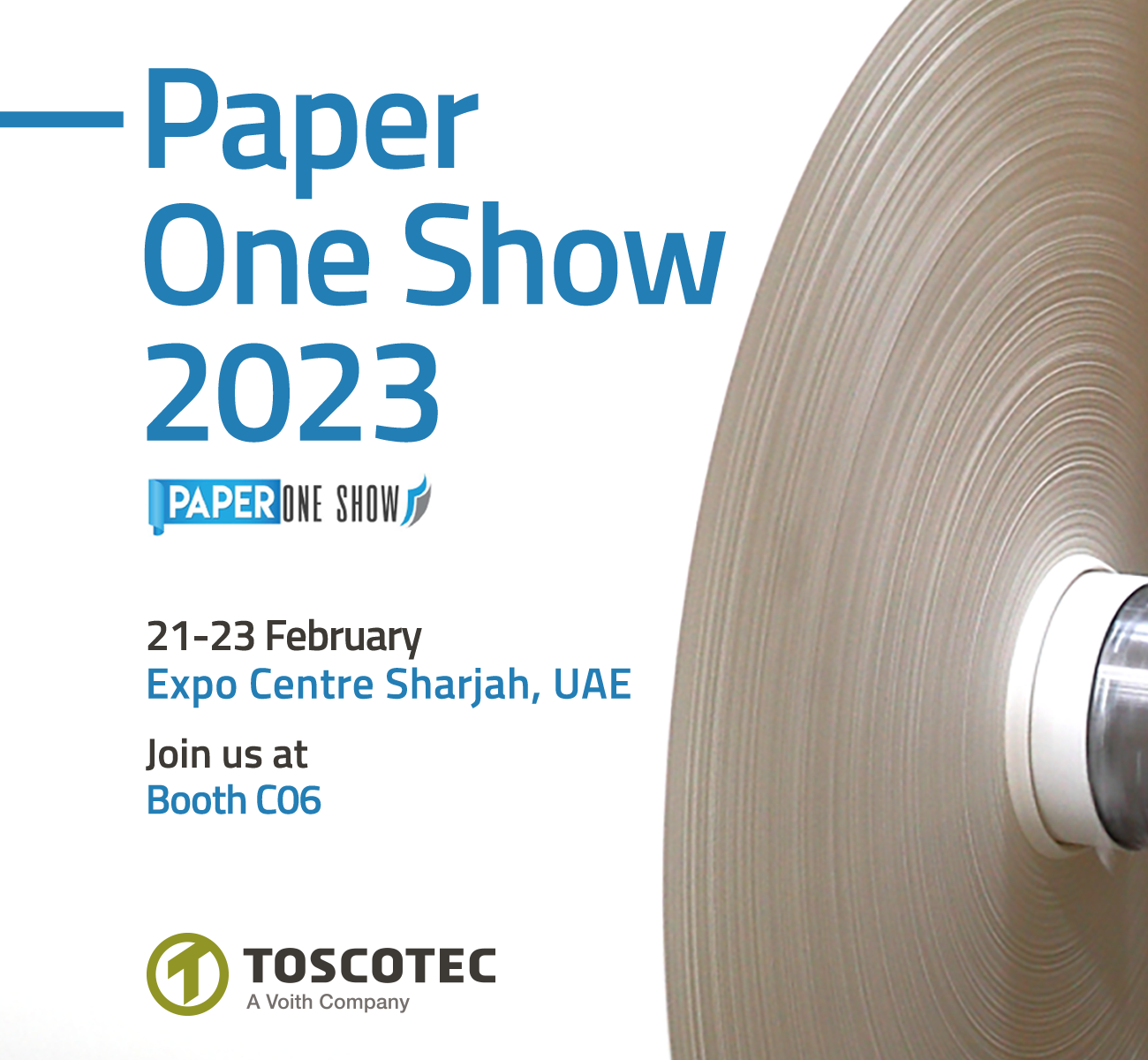 Back