Events
China International Disposable Paper Expo is the largest exhibition for tissue paper and disposable hygiene products industry in the world. The dynamic event bring together about 35000 professional visitors from 31 provinces and autonomous regions of P.R. China and 80 overseas countries and regions (including China Hong Kong, China Macau and China Taiwan).
24 - 26 June 2020 | Nanjing International Expo Center, Nanjing, China Toscotec is at booth 7A10.
Book a meeting with our experts.
Contact michael.zhao@toscotec.com
POSTPONED - More Details Coming Soon
Specialty Papers US is the premier conference in North America dedicated to the specialty papers industry. This event provides a unique opportunity for expert speakers representing the entire value chain to come together and drive conversation around innovations and market influencers.
Postponed | Saint Kate 139 EAST KILBOURN MILWAUKEE, WI 53202
Book a meeting with our experts.
Contact michael.drage@toscotec.com
Every two years, ABTCP jointly hosts together with the Congress the sector's biggest International Exhibition, bringing together pulp and paper producers and suppliers covering the sector's entire production chain.
Confirmed in virtual format with exhibition postponed to 2021
6 - 8 October 2020 | Zequinha de Abreu, 27 – Pacaembu – São Paulo – SP
The Tissue World Istanbul as an international exhibition and conference for the manufacture of paper and Tussiue article shows the latest machinery and production techniques in the industry. International exhibitors present here the latest information and know-how in various lectures on material extraction, processing and recycling.
date to be defined | ICC Istanbul Congress Center, Taşkışla Street Harbiye, 34367 Istanbul, İstanbul, Turkey.
Book a meeting with our experts.
Contact marco.dallepiagge@toscotec.com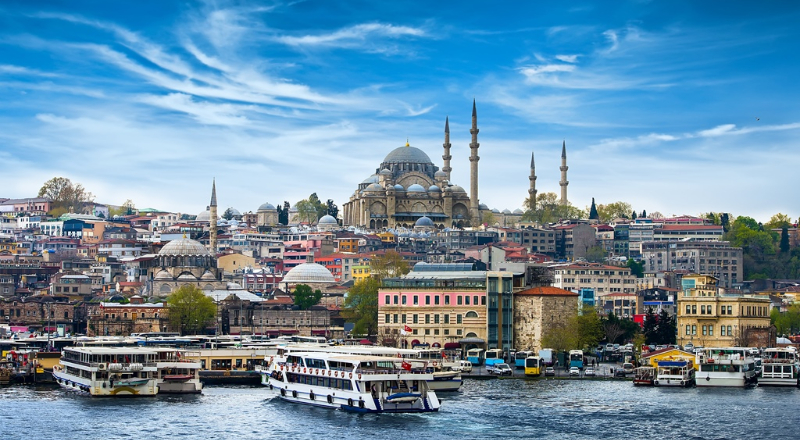 FPI Innovation Interactive Tissue Course
FPInnovations is offering a new course, Applied Tissue Course, to students and participants interested in learning more about tissue manufacturing. The course will provide a comprehensive understanding of tissue properties and tissue manufacturing. Live online demonstrations as well as interactive Q&A sessions, activities, and quizzes will complement the lectures perfectly.
The course is offered in collaboration with tissue partners Cristini, Fabio-Perini, Kadant, Solenis, and Toscotec who will bring their respective expertise to cover important topics such as tissue making process and equipment, tissue creping and chemistry, and tissue converting operation.
Registration here https://events.eply.com/AppliedTissueCourse
PAP-FOR is the only specialised exhibition in Russia for the pulp and paper, forestry, tissue, converting, packaging industry specialists.
24 - 27 November 2020 | ExpoForum Convention & Exhibition Centre, St.Petersburg highway, 64/1, 196600, Saint Petersburg, Russian Federation.
Book a meeting with our experts.
Contact enrico.fazio@toscotec.com for paper & board division
Contact matteo.giorgiomarrano@toscotec.com for tissue division
The Paperex South India in Chennai unites latest product innovations from all segments of the industry, brings market leaders such as innovative small companies, offers inspiration, trends and lots of opportunity for exchange among colleagues from all over the world.
26 - 28 November 2020 | Chennai Trade Center, Poonamali High Road, 600010 Chennai, Tamil Nadu, India
Book a meeting with our experts. Contact fabio.bargiacchi@toscotec.com
Paper Middle East will attract manufacturers, converters, distributors and traders from all over the world to position themselves at the apex between Western and Eastern markets. This trade fair will show new paper products and innovative technologies for the processing industrie of paper, paperboard and tissue, offering a perfect platform to establish new business contacts and enter the rapidly growing market aeras of the Middle East and North Africa.
17 - 19 December 2020 | EIEC Egypt International Exhibition Center, Al Hay Al Asher, Nasr City, Egypt.
Book a meeting with our experts.
Contact enrico.fazio@toscotec.com