Paper Prime S.A.: the TT SYD is delivered!
Paper Prime S.A., company belonging to Trevipapel Group which produces Joker brand hygiene professional products (AFH) in Portugal, is going to install the new tissue machine supplied by Toscotec in Vila Velha de Rodão, Portugal.
The Steel Yankee Dryer TT SYD-16FT has just arrived at the site!
Due to its innovative technical characteristics and construction, the TT SYD will guarantee a high drying capacity and significant energy savings to the mill.

The main 10 benefits of the TT SYD:

1. Higher evaporation rate resulting in a 30% increased drying capacity for the Yankee Dryer.

2. Energy savings with lower consumption and less power required for the drive.

3. Complete elimination of problems due to porosity which can lead to pin holes.

4. Uniformity of drying across Yankee face length because of consistent properties of steel plate.

5. Wider sheet width capability on existing bearing centerlines.

6. Reduced maintenance due to no head to shell bolts and less inspection needed vs cast iron.

7. Reduced steam energy losses due to patented head insulation.

8. Metallized coating, no need to derate over the life of the Yankee.

9. Homogeneous and elastic material allows for optimal crown.

10. Fast pay back of investment.

" We evolved from a small company to be one of the main manufacturers of professional hygiene products (AfH) in Portugal. The new machine in Vila Velha de Rodão will be the third units with an average annual production of 32,000 tpy, producing for the domestic market and exporting its Joker brand products to Spain , Central Europe, Africa and South America.
We believe that Toscotec technology is one the best available on the market. That's why we choose them as our reliable partner to continue our important project." states Paulo Lobo, CEO of Paper Prime S.A..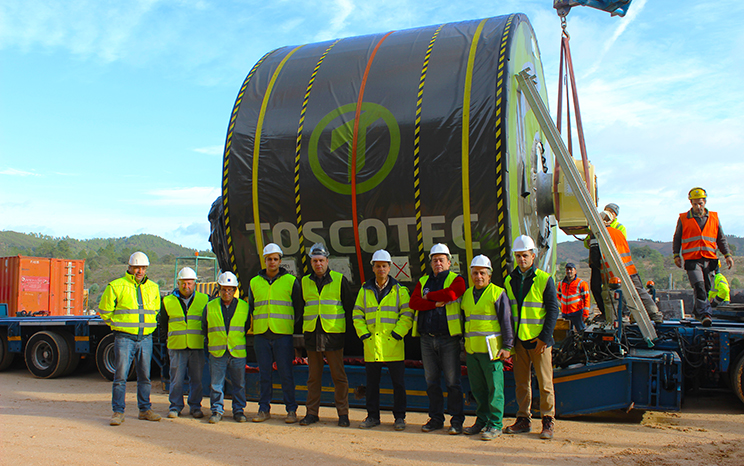 Back