Toscotec partners again with Cartiere Saci for new paper machine rebuild.
Toscotec will complete the dryer section rebuild of PM2 at Cartiere Saci's paper mill in Verona, Italy. With this new order, Toscotec will carry through the modification of PM2 it started performing in 2015 through different steps supplying a new calender and rebuilding part of the dryer section followed by the rebuild of the entire press section.
The project includes the full replacement of PM2's existing cast-iron dryers with Toscotec's TT SteelDryers designed for a maximum operating pressure of 10 barg. The new steel dryer cans will be customized with a diameter of 1,600 mm, instead of the standard 1,500 mm, in order to maximise the machine's drying capacity inside the available space of the existing dryer section. The scope of supply of this last order is on a turnkey basis and it includes the complete electrification and control systems, the optimization of the auxiliary systems, and a comprehensive service package with design, on-site erection, commissioning, and start-up assistance.
The cooperation between Cartiere Saci and Toscotec began almost ten years ago with the supply of single components and small modifications, and it gradually grew into an important partnership leading to major rebuilding projects of PM1 and PM2 at Verona paper mill. The modification of PM1 started in 2014 with part of the dryer section, which was then entirely rebuilt in 2018 on a full-on turnkey rebuilding operation. The most recent project was successfully accomplished last year during the Covid-19 pandemic where Toscotec rebuilt the entire press section of PM2.
Lorenzo Poli, CEO of Cartiere Saci, says: "We are very satisfied with our partnership with Toscotec, step by step we are driving our paper machine to adopt a modern mechanical concept.
Both speed and efficiency have been increasing with each rebuilding project, and Toscotec is the right partner to improve different sections of the paper machine with a complete view of a modern paper mill."
Enrico Fazio, Sales Director of Toscotec's Paper & Board division, says: "Toscotec considers Cartiere Saci a key customer, because it gives us the opportunity of delivering technological rebuilds and continuously develop a trust-based cooperation through repeated orders. Our technology will support their growth providing them with the tools to achieve their targets of efficiency, quality and energy savings."
About Cartiere Saci
Founded by Mr. Mario Poli in 1959, Cartiere Saci operates in the flexible packaging paper market. It runs three paper machines at two production facilities in Verona and Carmignano di Brenta near Padua in Italy. It manufactures 130,000 tons/year of recycled papers of a broad range.
For more information, please contact:
Enrico Fazio, Sales Director, Paper & Board division, enrico.fazio@toscotec.com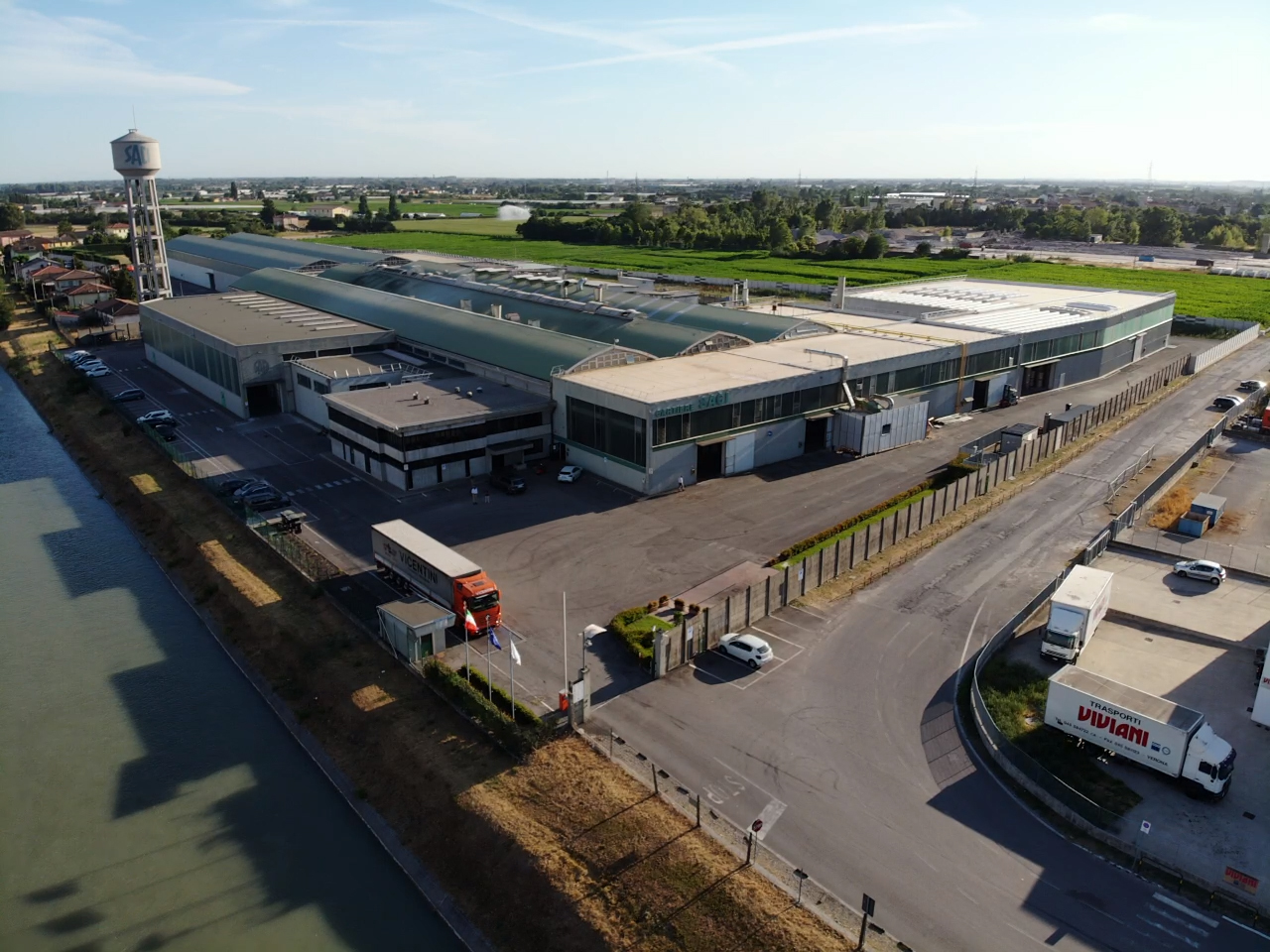 Back