Toscotec to install 250ᵗʰ TT SYD Steel Yankee Dryer at WEPA France
WEPA France has selected Toscotec to install a TT SYD Steel Yankee Dryer on PM11 at its Bousbecque plant near Lille. The new Yankee will replace an existing cast iron cylinder.
Undisputed Steel Yankee market leadership
With over 250 TT SYD sold, Toscotec is the undisputed market leader of Steel Yankee Dryers holding a large majority of the global market share.
Toscotec's TT SYD was the first Yankee dryer made of steel to start up in a tissue mill in 2000.
TT SYD is present in more than 45 countries across 5 continents, and in Europe alone it has close to 95% of the market share.
Toscotec holds the record for the longest and largest experience of design, manufacture, and service of steel Yankees in the tissue industry.
TT SYD embraces a whole breadth of applications: conventional tissue, TAD, MG paper, and tobacco.
Toscotec manufactured a 22 ft. diameter TT SYD - the largest diameter of grooved Steel Yankee Dryers in the world - and it has the capability to produce up to 26 ft. diameter.
Building on 20+ years of monitoring and servicing steel Yankees that operate in the most diverse conditions across the globe, Toscotec has made strides in product development engineering 3 successive design generations of its TT SYD.
WEPA's target of sustainable production
This order is an integral part of WEPA's strategic plan to boost the energy efficiency of its operations and reduce CO2 emissions. Toscotec's Steel Yankee will ensure the highest possible energy efficiency in the drying section of the tissue machine, with substantial thermal energy savings compared with the existing cast iron cylinder. Since WEPA installed its first Toscotec's Steel Yankee in 2006, it never went back to the old technology of cast iron dryers.
Aurelien Lebas, Technical Project Manager of WEPA, says: "The installation of this TT SYD is aimed at reducing our energy consumption and overall carbon footprint, in line with our strong commitment to resource efficiency. It will also increase reliability and operational safety at our facility. Based on our long experience working with Toscotec, we expect to exceed our targets."
Riccardo Gennai, Toscotec's Sales Manager, says: "It is a pleasure to work again with WEPA France after a series of successful rebuilds of PM11, and the start-up of PM18 turnkey tissue project at their mill. This order strengthens our partnership with the WEPA Group that began more than 20 years ago."
About WEPA
The WEPA Group is a European family business specialising in the production and distribution of sustainable hygiene paper. Headquartered in Arnsberg (Germany), WEPA offers sustainable and innovative hygiene solutions that provide a safe feeling of hygiene and contribute daily to the well-being of millions of people. With 4,000 employees, the WEPA Group manufactures hygiene products such as toilet paper, paper towels, tissues, and napkins at 13 European sites. WEPA is among the three largest European manufacturers and leading the market in the production of hygiene paper from recycled fibre. Its annual turnover is roughly 1.3 billion euro.
Contact
Riccardo Gennai
Sales Manager, Tissue division Toscotec
Riccardo.Gennai@toscotec.com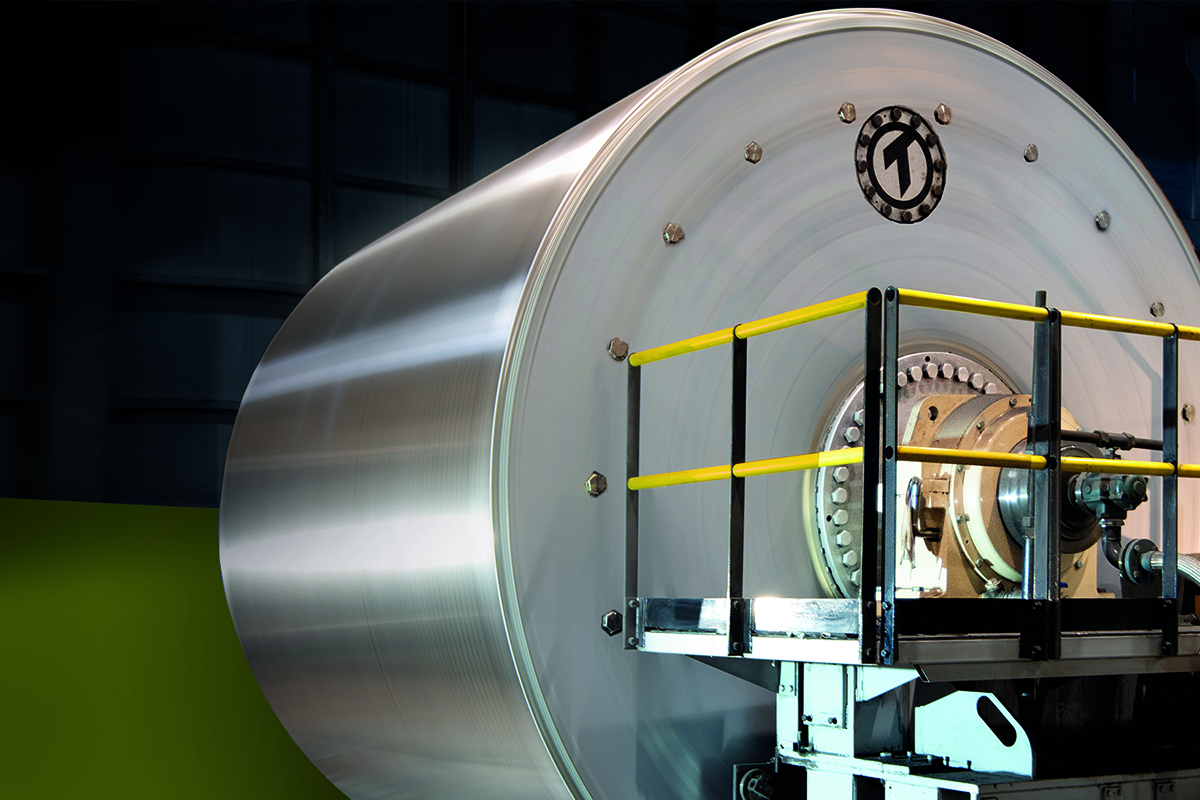 Back