TT SYD
Toscotec is both the inventor and the leading supplier of Steel Yankee Dryers worldwide. With more than 200 TT SYD operating globally under various conditions since 2000, we have gained the most extensive history of any OEM with Steel Yankees. This allowed us to steadily progress, ahead of any other manufacturers, both in terms of product design and service quality. Toscotec has the longest experience of engineering design, manufacturing, and service in the tissue industry.
Our portfolio includes dryer widths of over 6 m (over 236 in) and diameters up to almost 8 m (26 ft.).
TT SYD's innovative design complies with stringent safety factors, including a high operation stability and a suitable safety coefficient, and its durability is designed for an infinite number of cycles.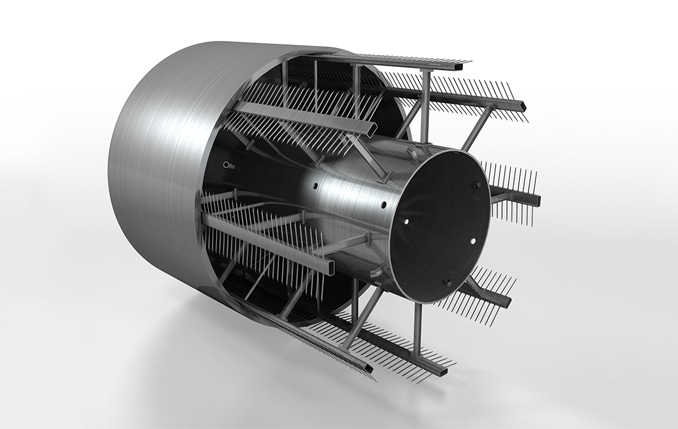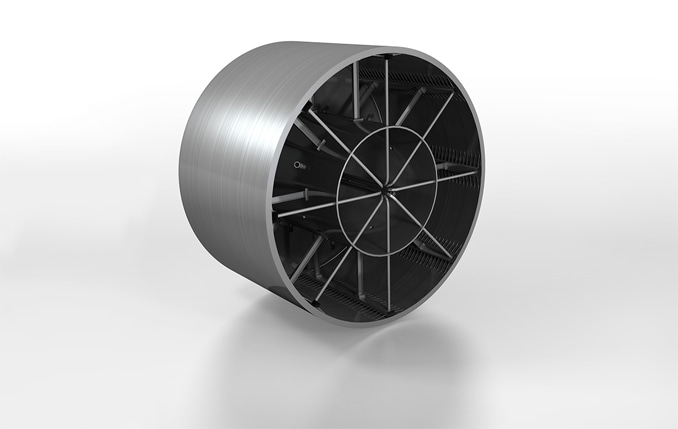 At the heart of TT SYD's leading edge design lies its energy efficiency. Our research and development of innovative products has launched the third generation of TT SYD. This new design raised the bar of energy efficiency through an optimization of the shell geometry and calculation methodology. Toscotec's ongoing R&D is working on new innovations, including TT Defender®, the new internal surface treatment that ensures extraordinary resistance against corrosion and erosion.
TT SYD is used to produce a wide range of grades under different configurations, including dry crêpe, wet crêpe, mono glazed paper and tobacco paper. Toscotec has significant experience in the design, process and operation of TT SYD in various production fields.
TT Induction SYD
TT Induction SYD uses electrical induction instead of steam energy to dry the paper web, thereby cutting direct greenhouse gas emissions to zero.

As a proven industrial technology, an induction system offers multiple advantages when applied to the most energy-intensive section of the tissue machine. This cutting-edge technology dramatically reduces the carbon footprint of papermaking.

Due to the precise heating of the shell, it also eliminates possible moisture profile issues related to uneven condensate removal, thereby ensuring an improvement in moisture uniformity in both cross direction (CD) and machine direction (MD).

TT Induction SYD is suitable for installation on Dry Crepe Tissue (DCT) as well as Through-Air-Drying (TAD) tissue lines.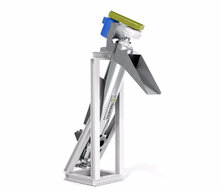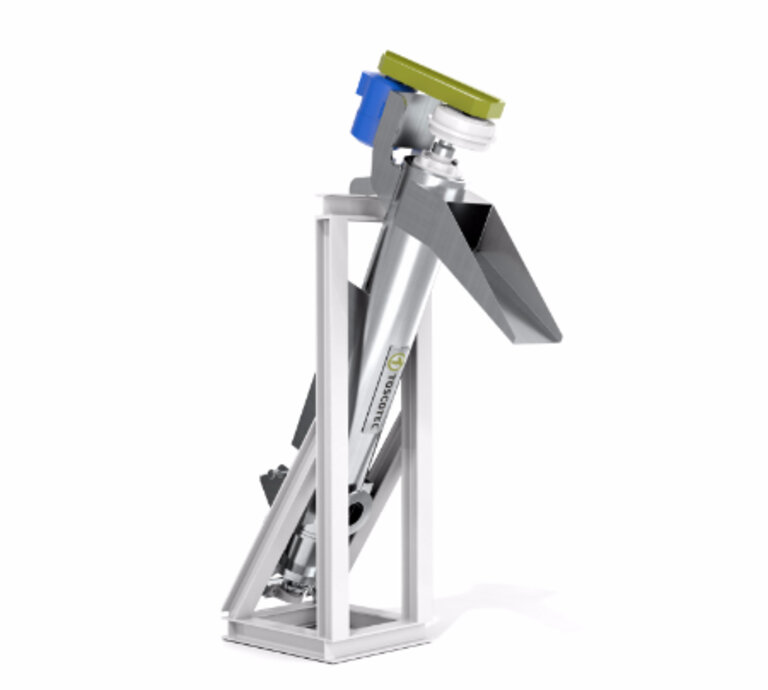 TT CA. The Toscotec Thickening Screw TT CA is an inclined screw thickener; it can be configured as a Single Unit or as Combined Units (up to 3 Units on a single stand and with only one feeding headbox) for higher capacity and reduced footprint.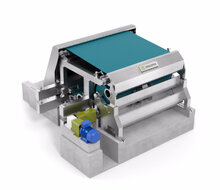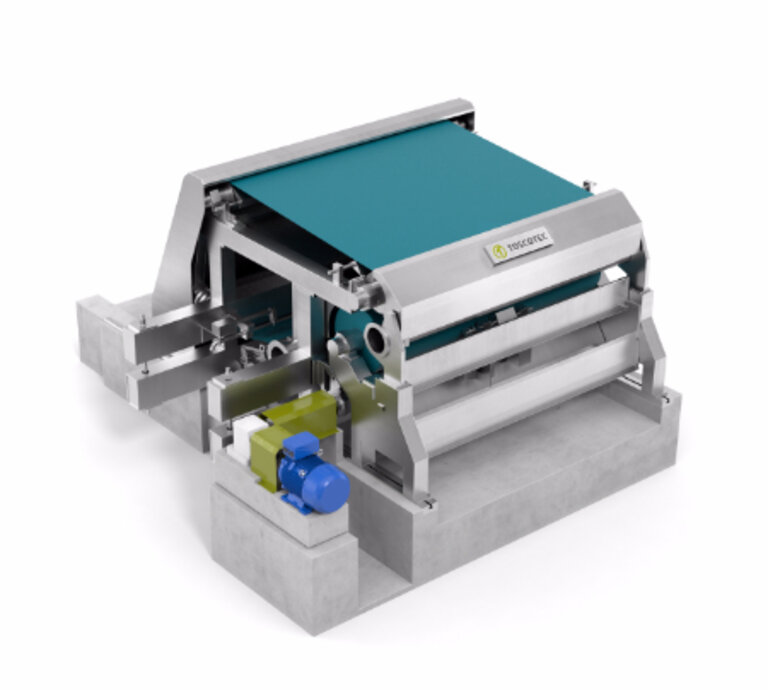 TT CW. The Toscotec Wire Washer TT CW is used to obtain an efficient removal of ashes, inks, glues, and fines by means of low consistency stock washing and consequent thickening.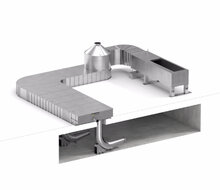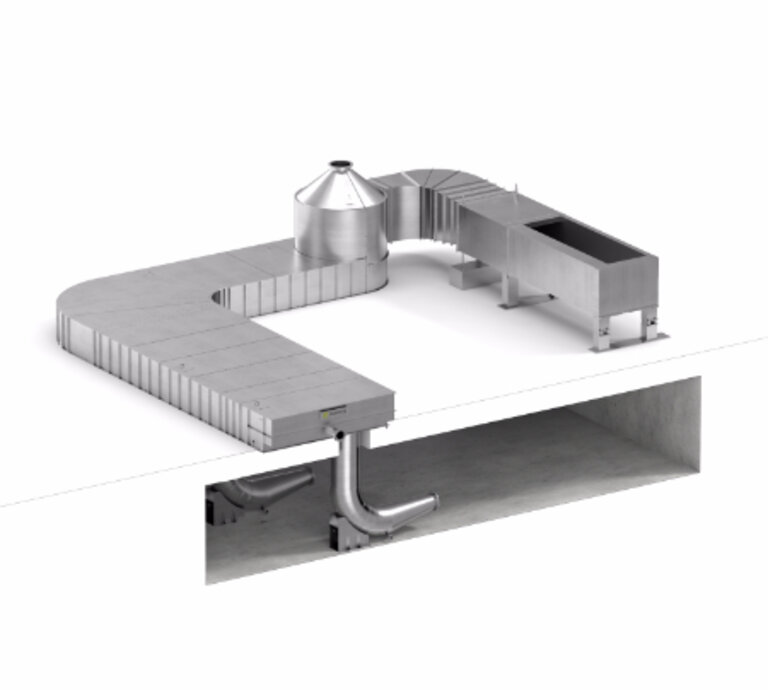 TT SAF. Toscotec Short Approach Flow TT SAF, patented by Toscotec since 2012, allows every mill, new or existing one, to reduce energy consumptions and installation space, without compromises in terms of performances.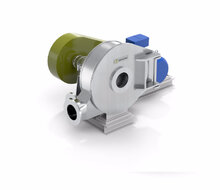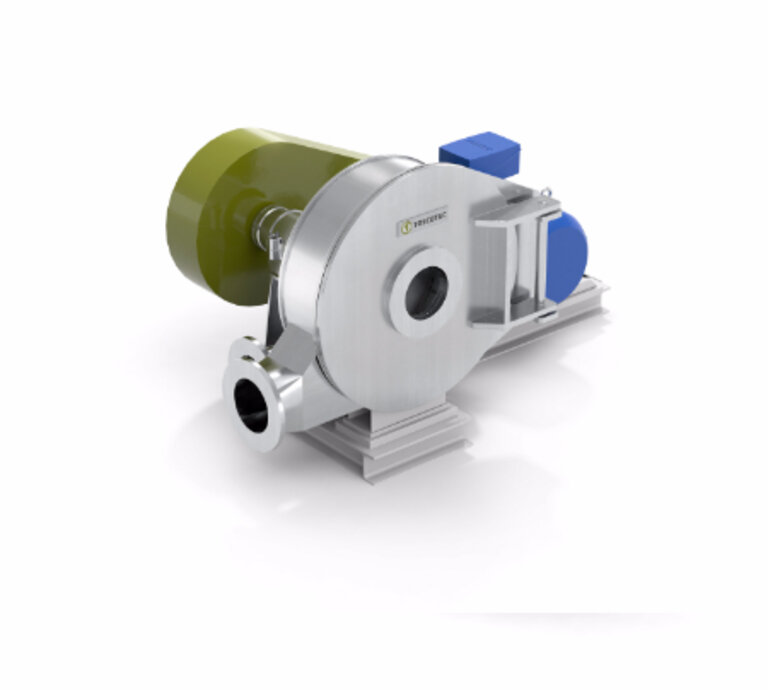 TT V. The Toscotec Vibrating Screen TT V can be used as final stage for rejects de-watering after other screens such as vortiscreens, superscreens and pressure screens.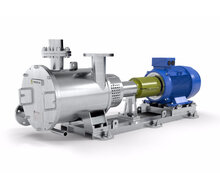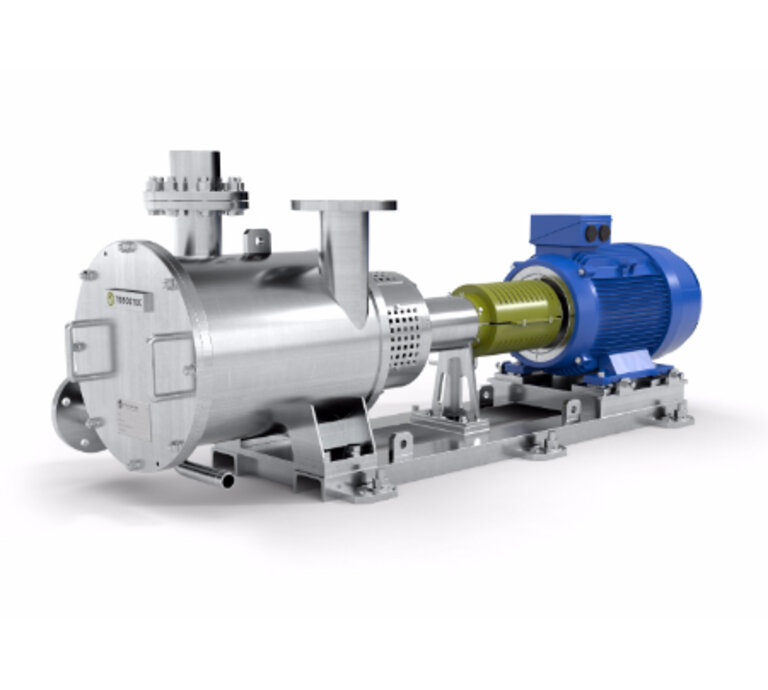 TT AFS. The Toscotec Pressure Screen TT AFS is designed to be installed in the approach flow system as final protection of the headbox.
Toscotec's TADVISION® Air System is composed of two hoods, a lower blowing hood and an upper suction hood, installed below and above the TAD Drum section of the TADVISION® machine.
TADVISION® features a unique outflow serpentine design in its TAD section, which is composed of a multiple number of TAD drums (configuration according to production needs).