TT Hood "Designed for Optimal Energy Efficiency". Toscotec customizes the design of its TT Hood based on the customer's needs and the overall drying configuration of the tissue machine, including the Steel Yankee Dryer. The careful optimization of the joint drying effort of TT SYD and TT Hood ensures the highest possible energy efficiency.
According to the overall air volume processed by the fans, the pattern of TT Hood nozzle boxes and the holes diameter is tailor-made. The careful sizing of the fans and burners contributes to the balance and efficiency of the air system, and guarantees energy savings.
TT Hoods install high-performance low emission burners, designed to reduce nitrogen oxides (NOx). This guarantees compliance with local environmental regulations and higher efficiency in comparison with conventional burners.
TT Hood-Suction Operates simply with air extraction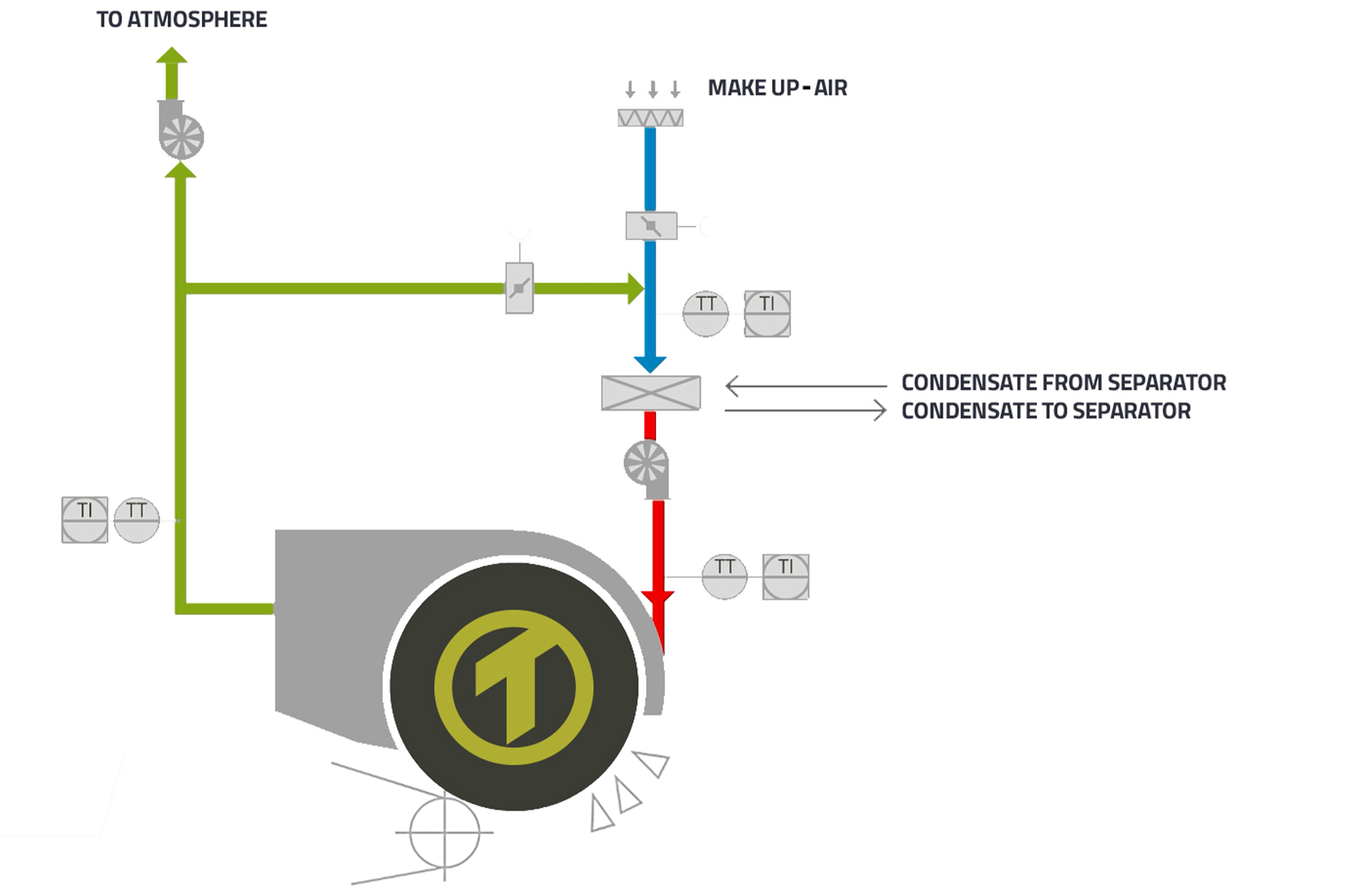 TT Hood-Hybrid Air-blowing only on wet end and air extraction on dry end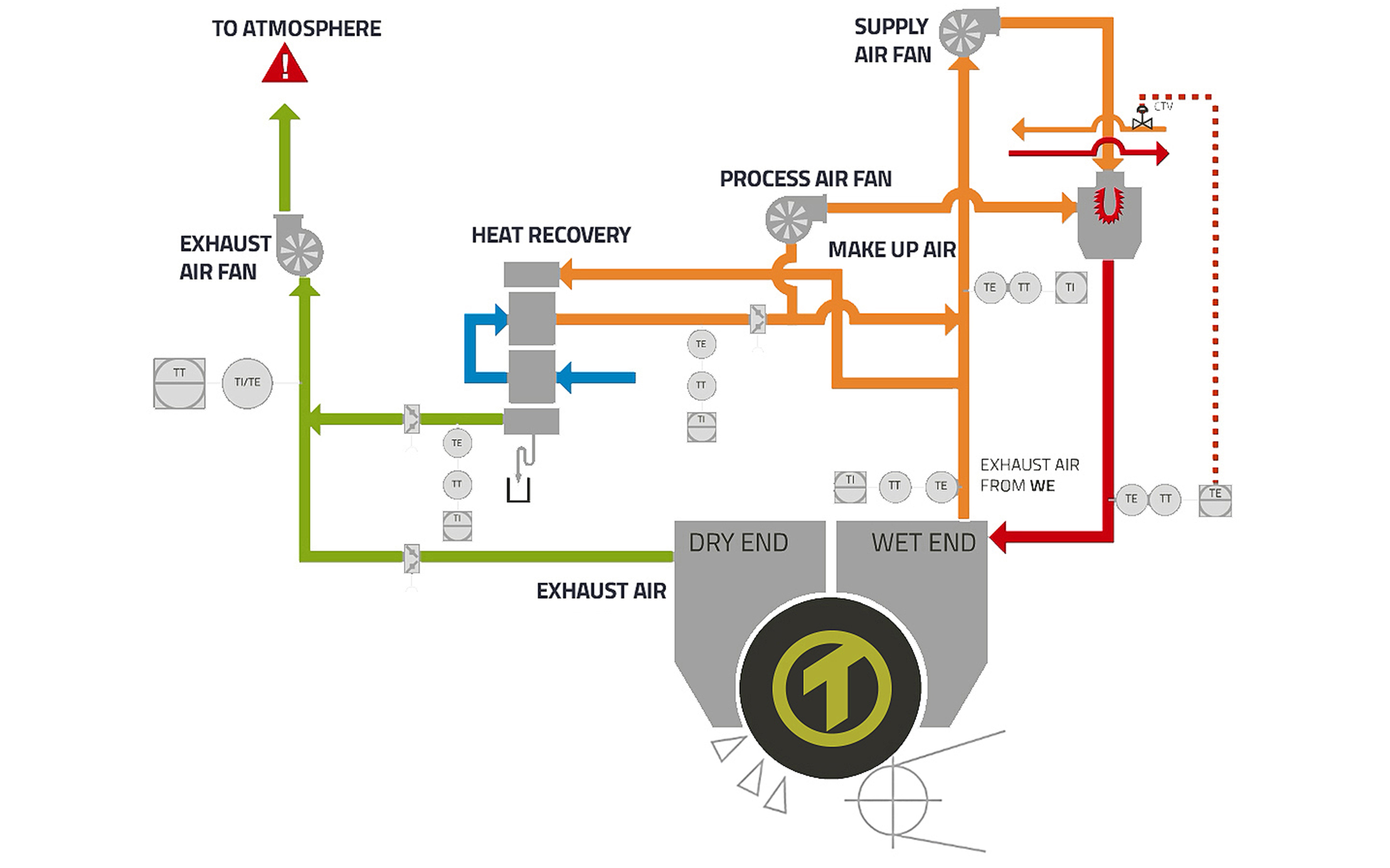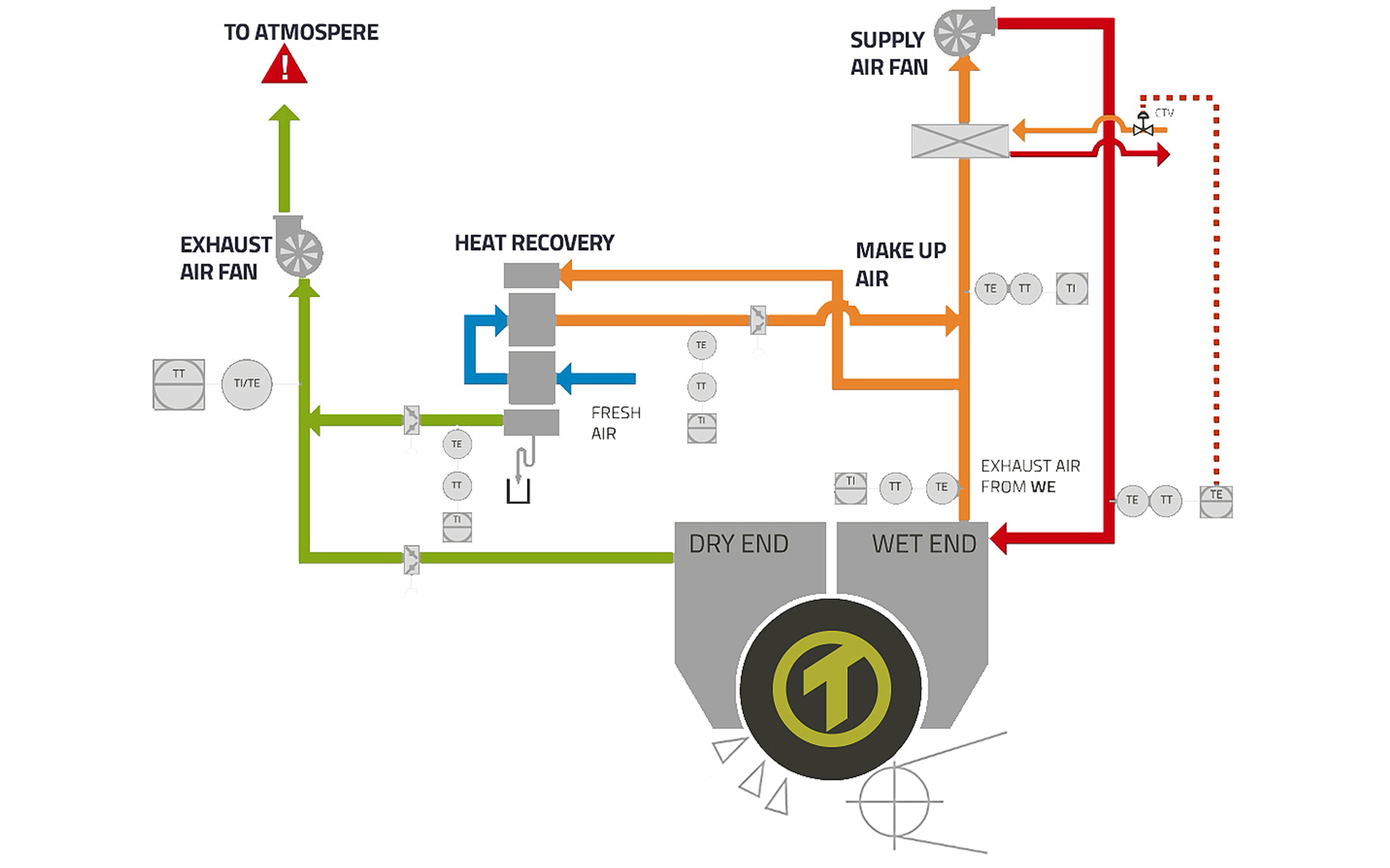 TT Hood-Mono Single burner air-blowing on wet and dry end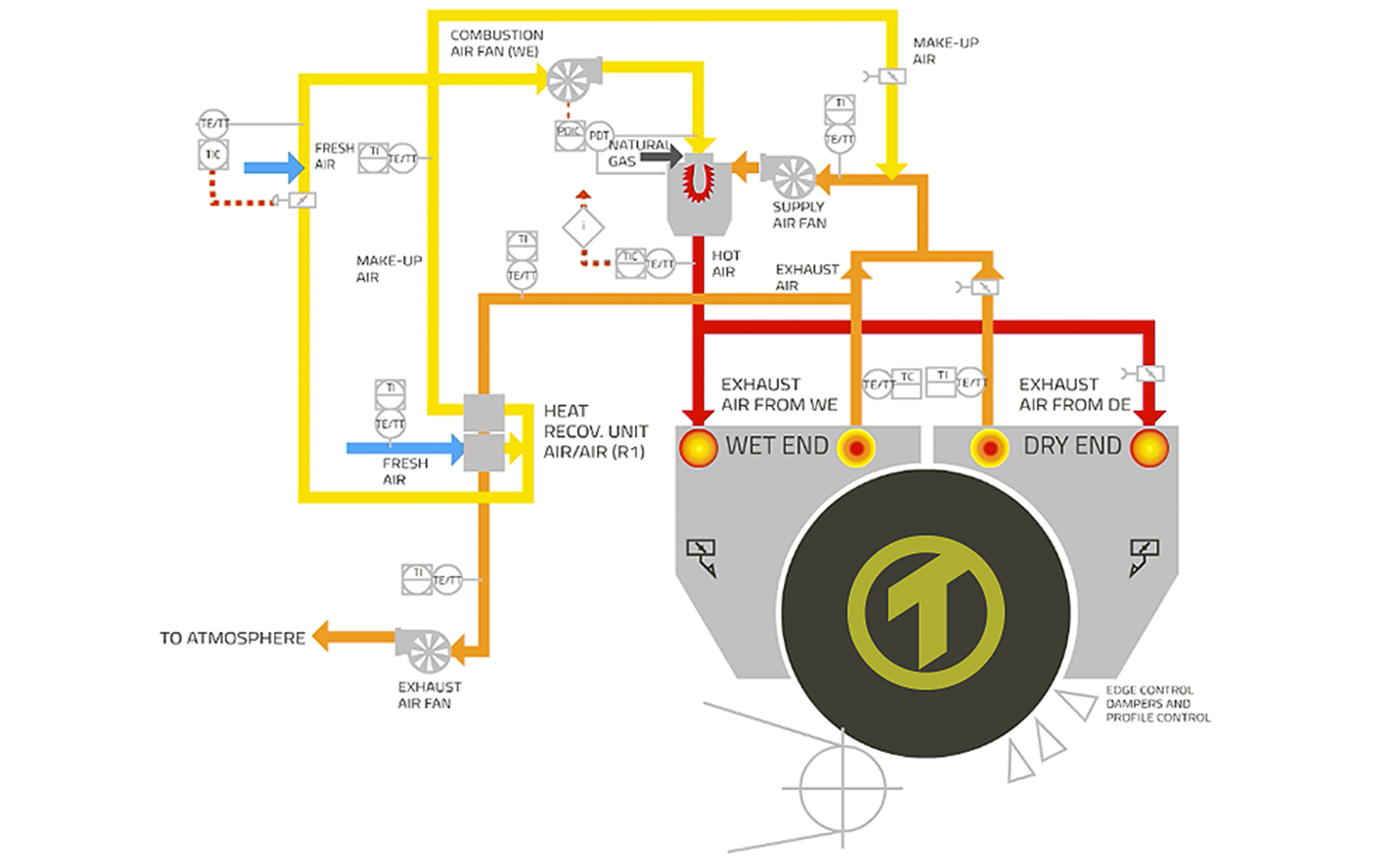 TT Hood-Duo Double burner air-blowing on wet and dry end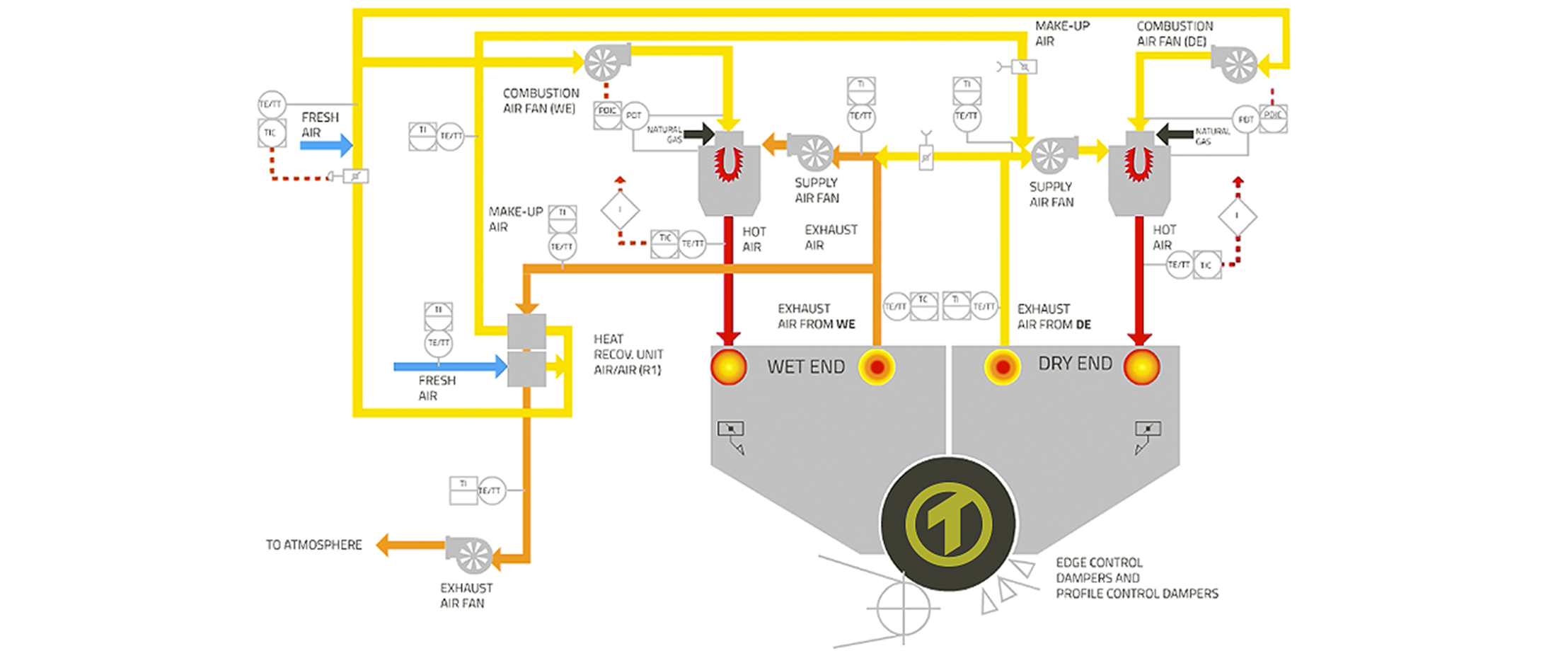 TT Hood-Multigen Cogeneration integrated Air system