TT VP.
Suitable to work both with virgin pulp, broke, recycled paper and non-wood fibers, the Toscotec Medium Density pulper TT VP is designed to perform an extremely efficient and low energy slushing in discontinuous mode.
The vat mixing vanes and rotor design optimize the slushing effect on fibers at 7-9% consistency with an efficient vortex formation and using its pumping effect. Slushing at medium consistency allows the use of smaller vat sizes and a reduced specific energy consumption.
The rotor, that is vertically adjustable to keep the distance to the filtering plate constant, is completely manufactured in a specific stainless steel highly resistant to abrasion and corrosion. It is also equipped with bottom foils to keep the filtering plate clean.
The shaft seal can be provided with a stuffing box or mechanical seal. The area is easily accessible during pulper operation without need of removing covering.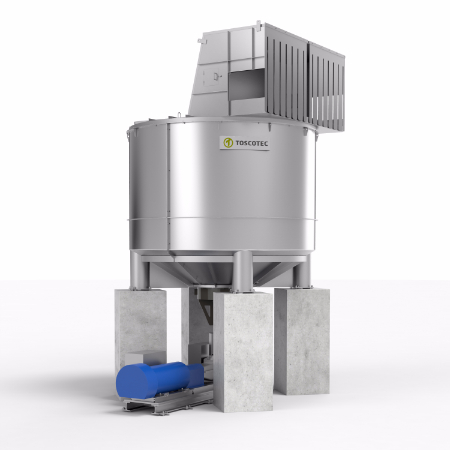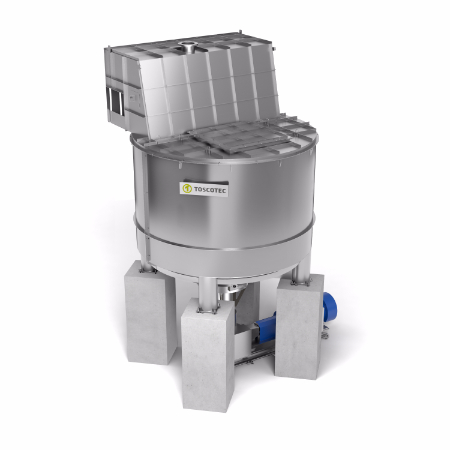 The motor power transmission can be made with belts & pulleys or, for larger sizes, with orthogonal gearbox.
Existing low density pulpers can be upgraded by retrofitting the rotor and propeller group to meet increased production or process requirements.
In all its configurations, the Medium Density pulper features reliability and ease of maintenance.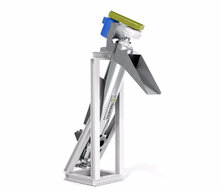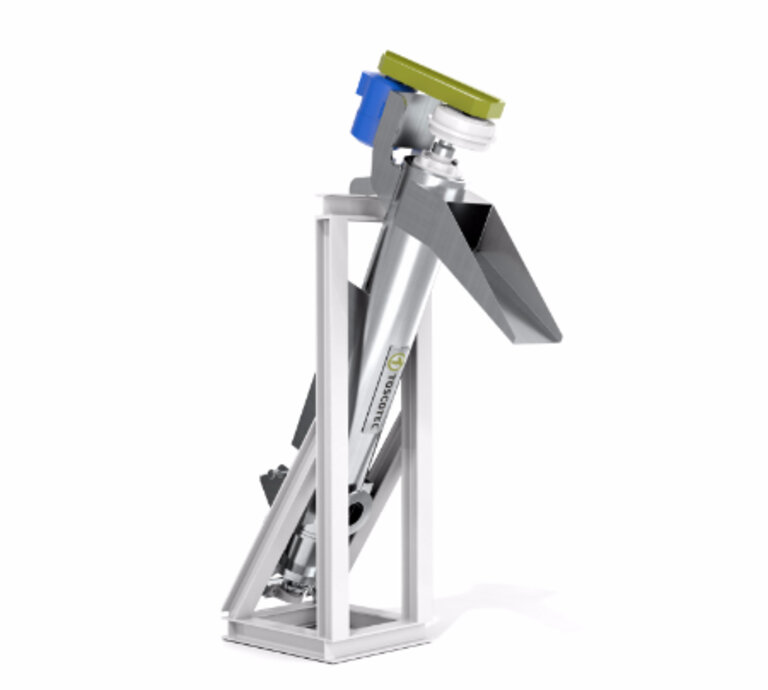 TT CA. The Toscotec Thickening Screw TT CA is an inclined screw thickener; it can be configured as a Single Unit or as Combined Units (up to 3 Units on a single stand and with only one feeding headbox) for higher capacity and reduced footprint.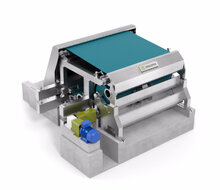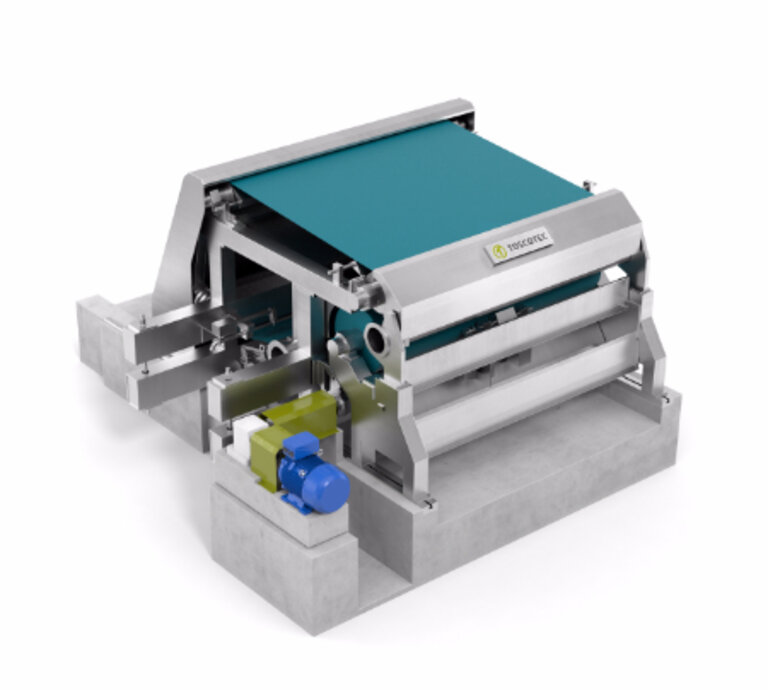 TT CW. The Toscotec Wire Washer TT CW is used to obtain an efficient removal of ashes, inks, glues, and fines by means of low consistency stock washing and consequent thickening.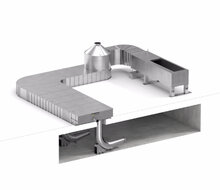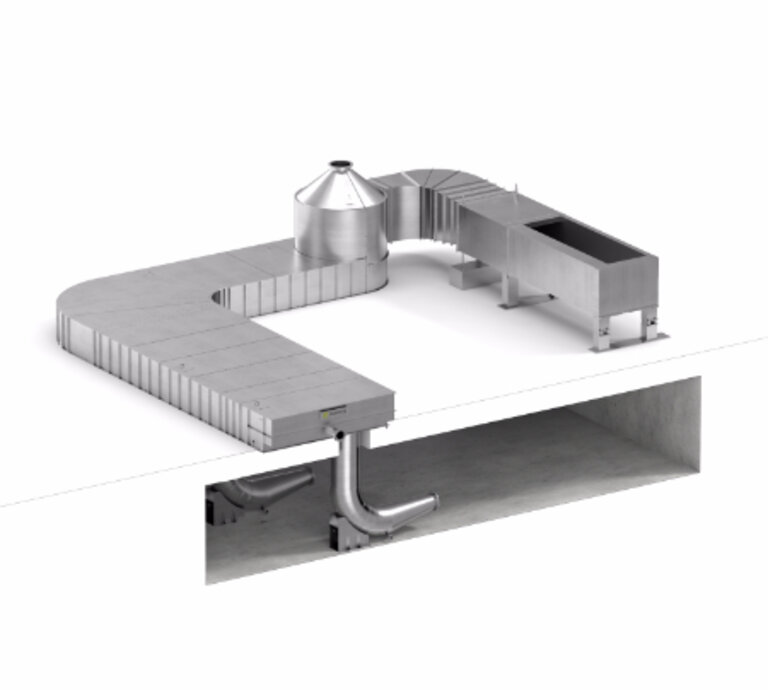 TT SAF. Toscotec Short Approach Flow TT SAF, patented by Toscotec since 2012, allows every mill, new or existing one, to reduce energy consumptions and installation space, without compromises in terms of performances.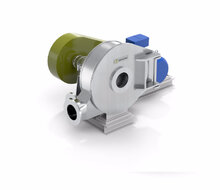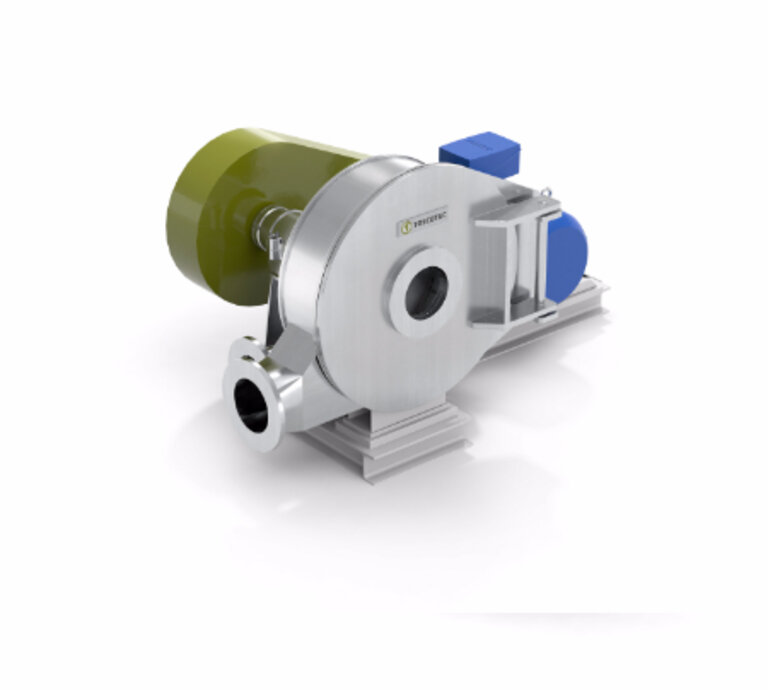 TT V. The Toscotec Vibrating Screen TT V can be used as final stage for rejects de-watering after other screens such as vortiscreens, superscreens and pressure screens.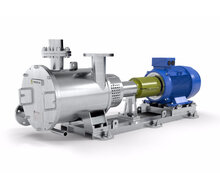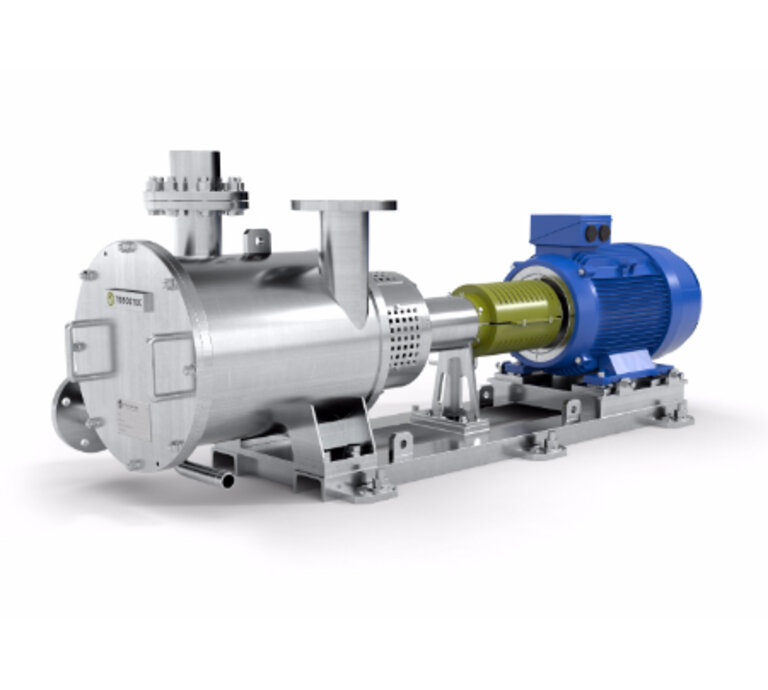 TT AFS. The Toscotec Pressure Screen TT AFS is designed to be installed in the approach flow system as final protection of the headbox.
Toscotec's TADVISION® Air System is composed of two hoods, a lower blowing hood and an upper suction hood, installed below and above the TAD Drum section of the TADVISION® machine.
TADVISION® features a unique outflow serpentine design in its TAD section, which is composed of a multiple number of TAD drums (configuration according to production needs).