TT VP.
Suitable to work both with virgin pulp, broke, recycled paper and non-wood fibers, the Toscotec Medium Density pulper TT VP is designed to perform an extremely efficient and low energy slushing in discontinuous mode.
The vat mixing vanes and rotor design optimize the slushing effect on fibers at 7-9% consistency with an efficient vortex formation and using its pumping effect. Slushing at medium consistency allows the use of smaller vat sizes and a reduced specific energy consumption.
The rotor, that is vertically adjustable to keep the distance to the filtering plate constant, is completely manufactured in a specific stainless steel highly resistant to abrasion and corrosion. It is also equipped with bottom foils to keep the filtering plate clean.
The shaft seal can be provided with a stuffing box or mechanical seal. The area is easily accessible during pulper operation without need of removing covering.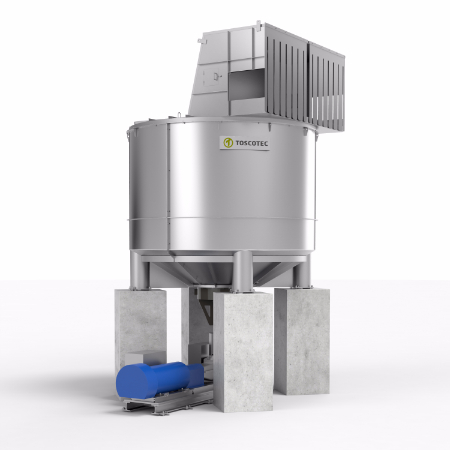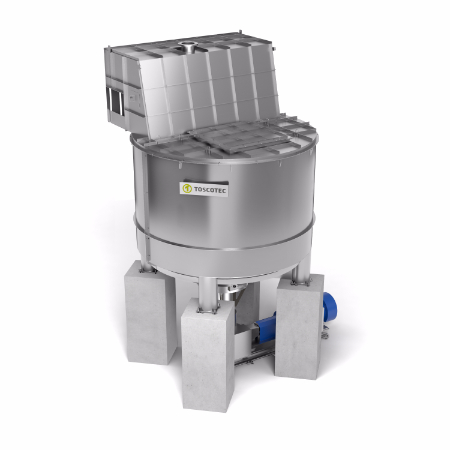 The motor power transmission can be made with belts & pulleys or, for larger sizes, with orthogonal gearbox.
Existing low density pulpers can be upgraded by retrofitting the rotor and propeller group to meet increased production or process requirements.
In all its configurations, the Medium Density pulper features reliability and ease of maintenance.