TT Headbox.
TT Headbox delivers optimal sheet formation, because its design is custom-made based on the specific product needs of the customer. It operates at a high consistency, thereby reducing energy consumption. The advanced design of the step diffuser achieves a proper micro turbulence in order to ensure excellent formation and tissue quality, while reducing head loss to a minimum.
Another advantage of TT Headbox is that its free jet length is very short, thereby contributing to ensure optimal formation and sheet tensile.
TT Headbox lip opening can be adjusted to guarantee uniform fiber distribution in cross direction, using automatic/manual jacks or micrometric screws.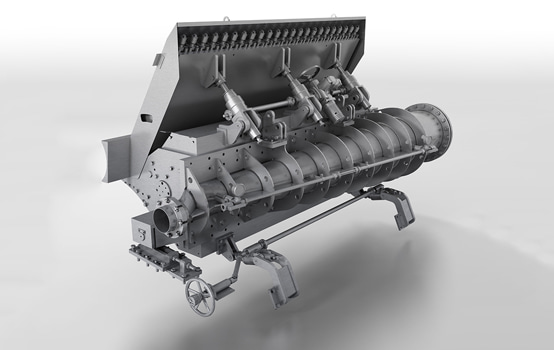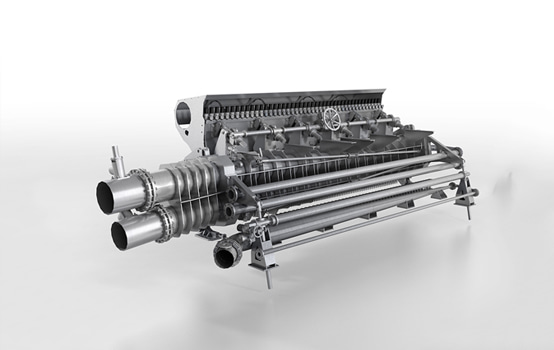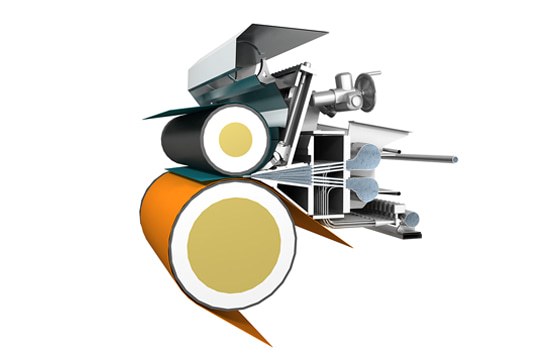 If you need superior performances in cross direction, TT Headbox dilution control is the optional feature for you.
TT Headbox-SLT: Single-layer headbox.
Compact design. Easy maintenance and cleaning.
TT Headbox-MLT: Multi-layer headbox.
It installs flexible lamellas (leaves) to optimize inner micro turbulence and separation of fibres across multiple layers. This guarantees superior layer purity.