TT TMC.
The Toscotec Turboseparator TT TMC is installed in recycled paper stock preparation lines as primary screen to treat the accept stream of the Toscotec Low Density Pulper.

The stock is axially fed to the unit, under controlled pressure conditions, through the central feeding header which includes also the Toscotec Turboseparator TT TMC light rejects discharge pipe and, eventually, the accept pipe of the high density cleaner located downstream. The impeller forces the accepted fibers through the filtering plate while the contaminants are separated and discharged from the vat: the light contaminants through the axial header and the heavy rejects through a peripheral pipe.
The TT TMC is generally followed by secondary cleaning machines to recover fibers from the light rejects and by a high density cleaner for the further treatment of the heavy contaminants. The vat wear resistant internal lining and the hard facing on rotor edges, that assure a longer service life, are other main features of this unit.
The Toscotec Turboseparator TT TMC is a versatile machine that can be designed in order to comply with various production and stock quality requirements.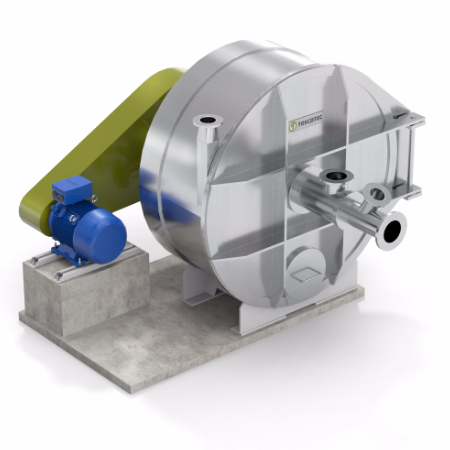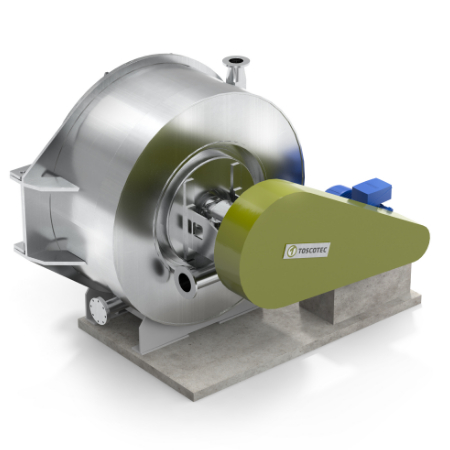 Cleaning and Screening Systems