OPTIMA Nonwovens End Line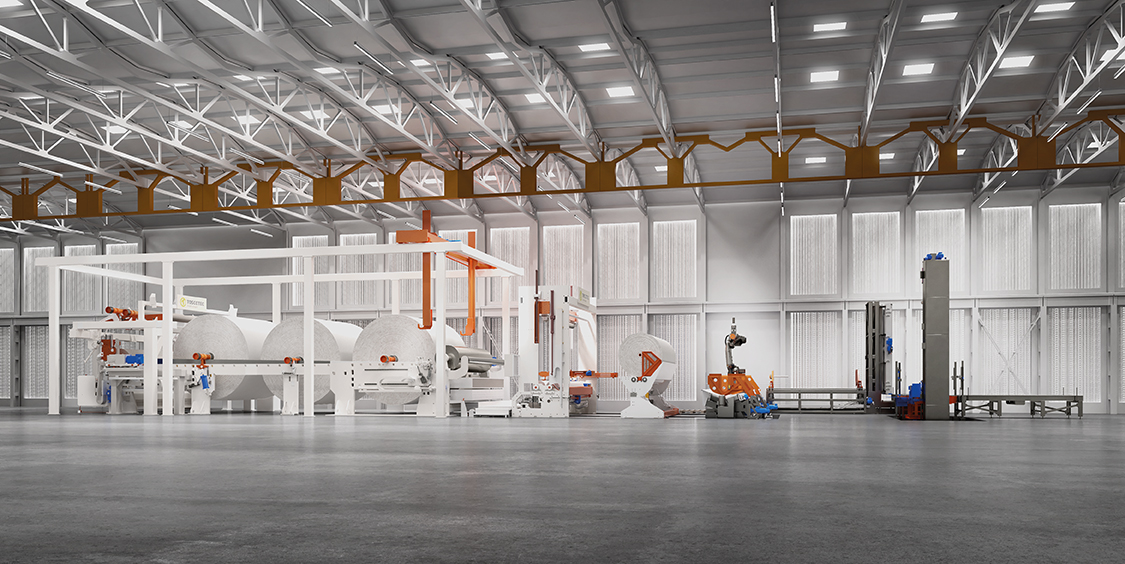 Toscotec offers a new generation of winding, rewinding and handling systems for all type of nonwovens production, based on high control, product care and high efficiency.

OPTIMA technology works to preserve the initial nonwovens properties starting from the winding of the parent reel keeping the product quality.
Toscotec OPTIMA line is made for medium and high performance plants and represents the perfect match for all the nonwovens producers.
OPTIMA Nonwovens End Line includes:
Electromechanic Winders with CWA control.
Automatic mother rolls transfer complete of automatic bridge crane for empty shafts back to winder storage.
Unwinding stand roll type with CWA control.
Hydraulic rewinder with NIP control system, automatic shaft puller and core loading system.
Finish product handling system