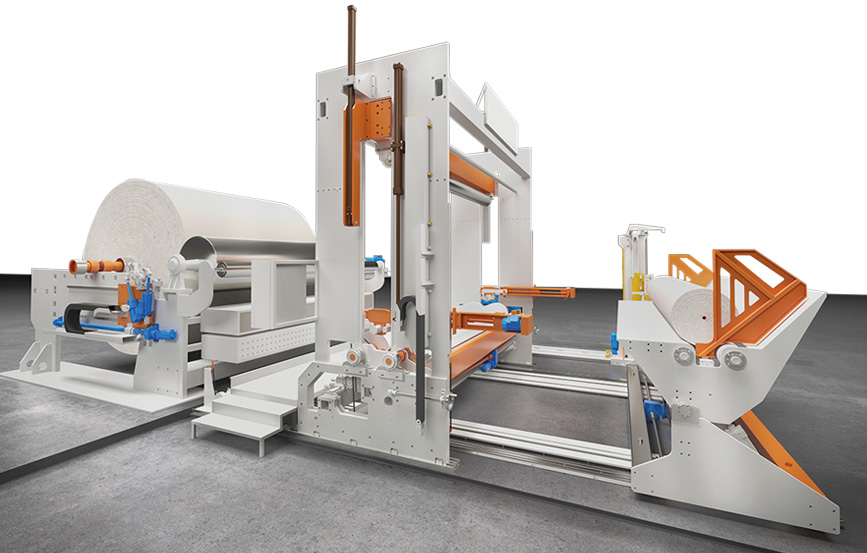 The Tension control together with the NIP control system, developed by Toscotec, makes perform the rewinder to maintain the product characteristics and an high operations efficiency. The machine performances are extremely high with the aims to keep always the web characteristics.
Unwinder drum type
Hydraulic relieving system for chucks and rider roll
Nip control by load cells positioned on chucks and rider rolls
Curves set in control system, changeable by the operator or automatic mode
Tension control by load cell positioned on the exit of the unwinder
Manual or automatic slitting positioning
Shaft handling for finished reels
Model
Nip Control
Actuation type
Speed up to
Finished Reel
Trim Width
Winding drum
Roll changing
OPTIMA
Rewinder NW
1600
Yes
Hydraulic
1,400 mpm
1,600 mm
Up to 3,600 mm
500 mm
Automatic


OPTIMA
Rewinder NW
2200

Yes
Hydraulic
1,800 mpm
2,200 mm
Up to 6,000 mm
750 mm
Automatic
Optima rewinder is designed for:
Limited time for finished roll changing
Automatic shaft handling
Limited manual operation
Machine safety designed/approach
Machine friendly operator
Tension Control for rewinders
OPTIMA's improved Tension Control System avoidselongation of the nonwovens passing through the web routing. The system checks the roll phase by time unit. It allows a perfect speed control also during machine acceleration and deceleration.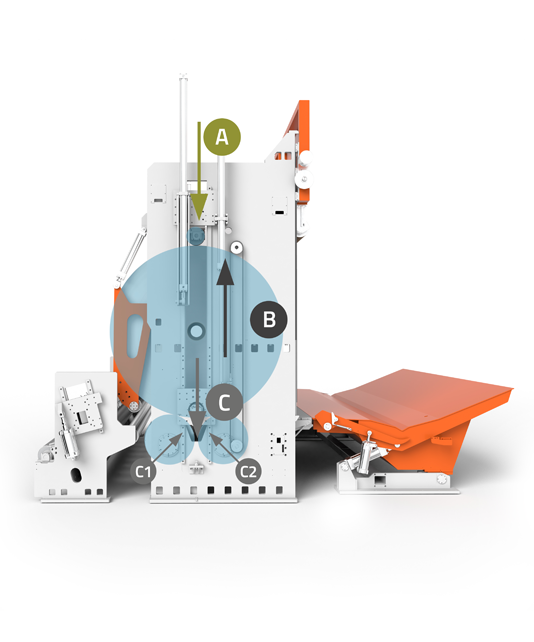 NIP Control for rewinders
OPTIMA Closed Loop Hydraulic System
The sensors installed on the machine send continuous feedback to the control system, which makes sure that the NIP of the wound reel is detected and adjusted in real time.
The reel growing follows the parameters of the signals coming from the sensors. In case that the NIP set is not correct according the paper characteristics, the NIP increases or decreases dramatically.
OPTIMA automatically corrects the values, without operator intervention, restoring the control balance.
The control works on thickness preservation and on the finished reel density.