Quality rolls for rewinder operation. Paper makers know the reel operation significantly affects quality of the final product and following finishing phases. The reel also has the highest automation level in the paper machine. Roll winding is a delicate phase in papermaking. This is why Toscotec developed a comprehensive package of solutions designed to address the winding needs in terms of sheet tension control, efficiency, roll quality, machine reliability and roll handling.
TT Reel. The ever-growing demand for higher quality products and the need to operate at higher production rates are among the key factors that inspired Toscotec's current range of pope reels. The TT Reel line is the optimum solution for the modern paper machine.
Toscotec reel technologies increase process efficiency thanks to an improved paper feeding system and reel change procedure. Precise control of nip load in all reel winding phases enhance the quality of finished products. Toscotec reels can be equipped with an automatic reel spool loading system and with an automatic facility to store the finished reels and load them onto the rewinder. Toscotec's reel line span from the basic version of TT Reel-P, hydraulic and with traditional pivoting secondary arms, to TT Reel-L equipped with linear secondary arms to improve the roll diameters.
TT BulkyReel is the top-line model of the Toscotec reel, featuring a complete sheet tension control with dedicated center wind drive.
Toscotec engineers can support the customer to tailor the best solution according to needs.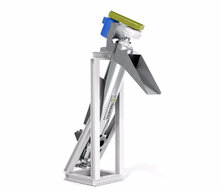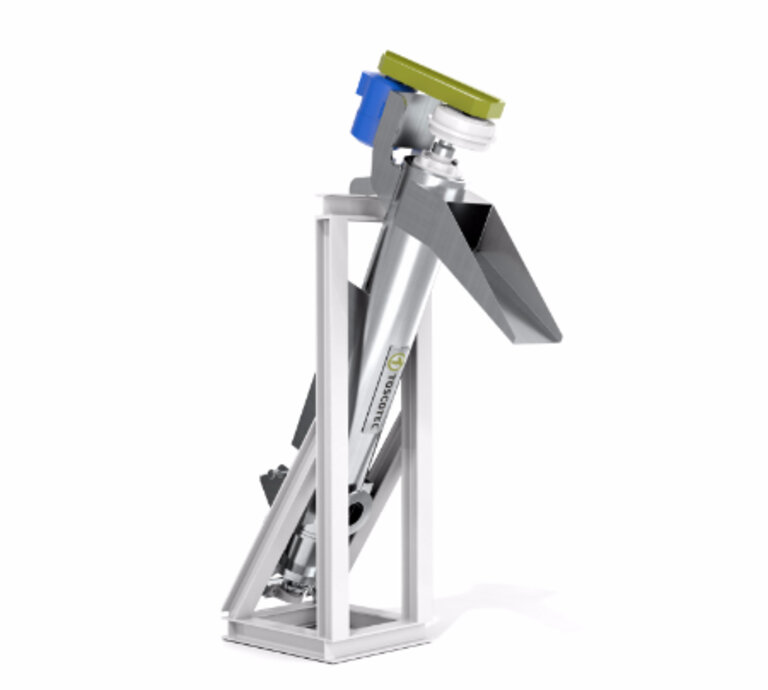 TT CA. The Toscotec Thickening Screw TT CA is an inclined screw thickener; it can be configured as a Single Unit or as Combined Units (up to 3 Units on a single stand and with only one feeding headbox) for higher capacity and reduced footprint.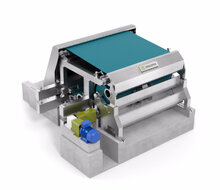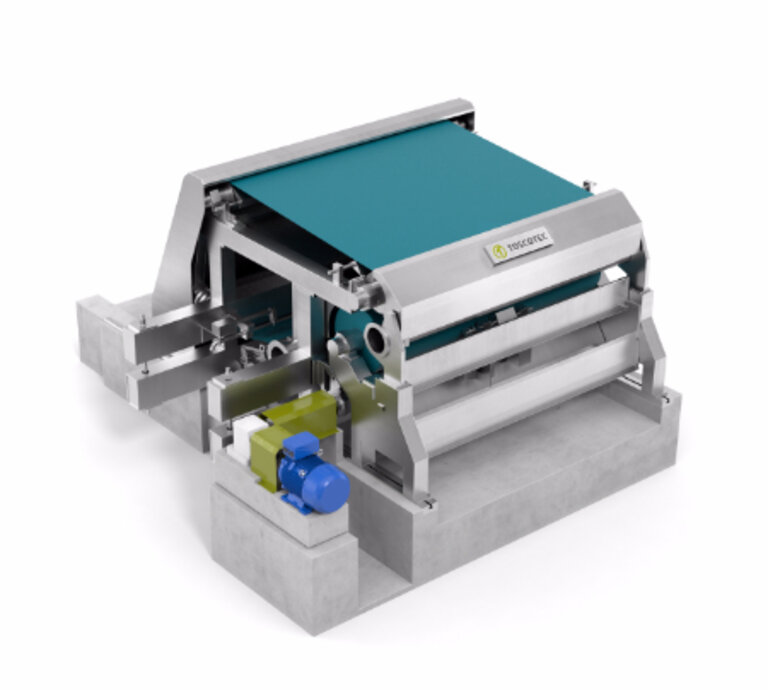 TT CW. The Toscotec Wire Washer TT CW is used to obtain an efficient removal of ashes, inks, glues, and fines by means of low consistency stock washing and consequent thickening.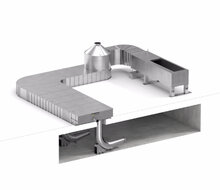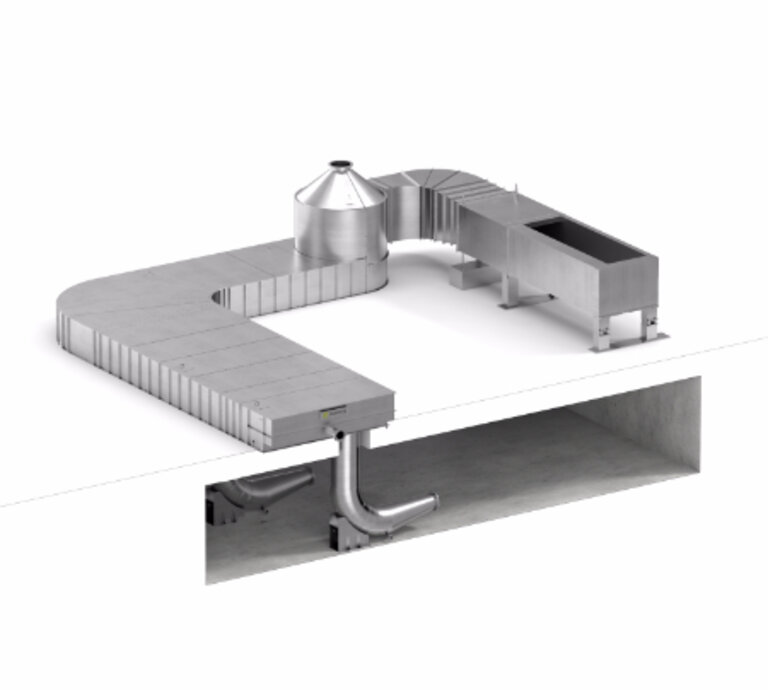 TT SAF. Toscotec Short Approach Flow TT SAF, patented by Toscotec since 2012, allows every mill, new or existing one, to reduce energy consumptions and installation space, without compromises in terms of performances.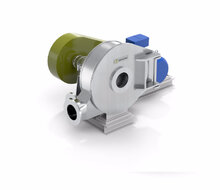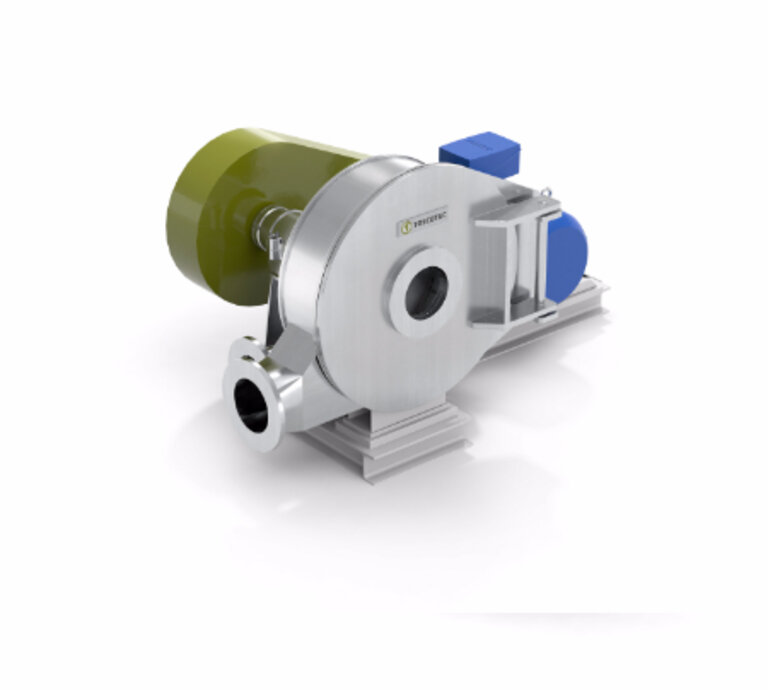 TT V. The Toscotec Vibrating Screen TT V can be used as final stage for rejects de-watering after other screens such as vortiscreens, superscreens and pressure screens.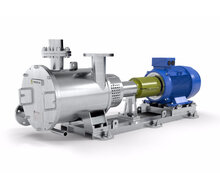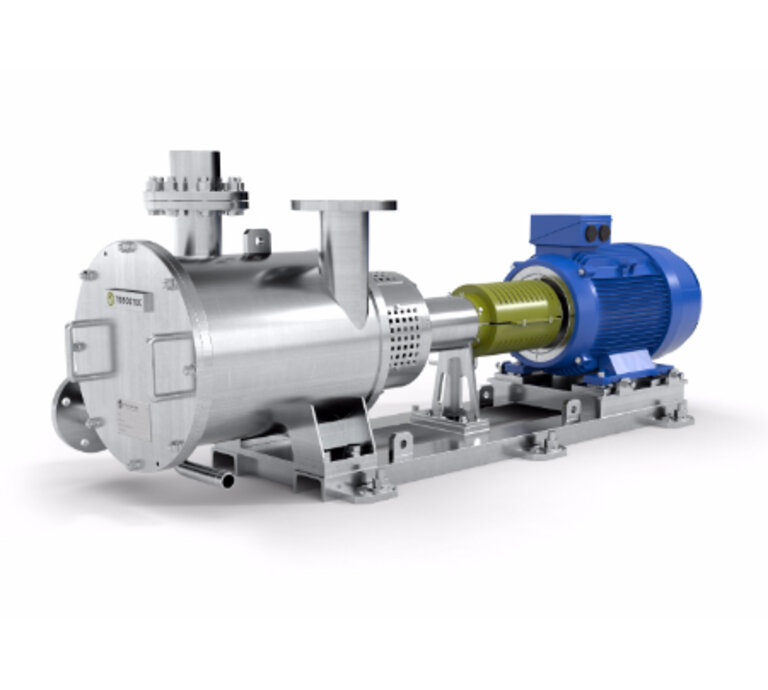 TT AFS. The Toscotec Pressure Screen TT AFS is designed to be installed in the approach flow system as final protection of the headbox.
Toscotec's TADVISION® Air System is composed of two hoods, a lower blowing hood and an upper suction hood, installed below and above the TAD Drum section of the TADVISION® machine.
TADVISION® features a unique outflow serpentine design in its TAD section, which is composed of a multiple number of TAD drums (configuration according to production needs).