TADVISION® features a unique outflow serpentine design in its TAD section, which is composed of a multiple number of TAD drums (configuration according to production needs).
The aim of the serpentine design is optimizing the energy consumption of the TAD section, thereby improving the overall drying process and enhancing paper thickness and absorption. As the sheet follows along the serpentine the fiber web bends and stretches in the opposite direction before the sheet becomes too dry on one side. This process is repeated two or more times on the TAD drums and results in a significant bulk increase and a reduction of fiber density in the structured pillows. Another unique feature of Toscotec's serpentine design is that the paper sheet is never in direct contact with the drums, but is always on the outer side of the drums, in order to avoid affecting the bulk of the sheet.
TADVISION® TAD drums have a high open area shell design. The air flows in a straight line from the bottom, through the perforated shell of each TAD drum, to the top of the drums and it is not deviated in the axial direction of the drum (vertical outflow). This ensures a higher drying efficiency within the TAD section, with even air temperature and speed profiles.
The drum's coated surface contributes to improve runnability and to preserve the integrity of the TAD fabric.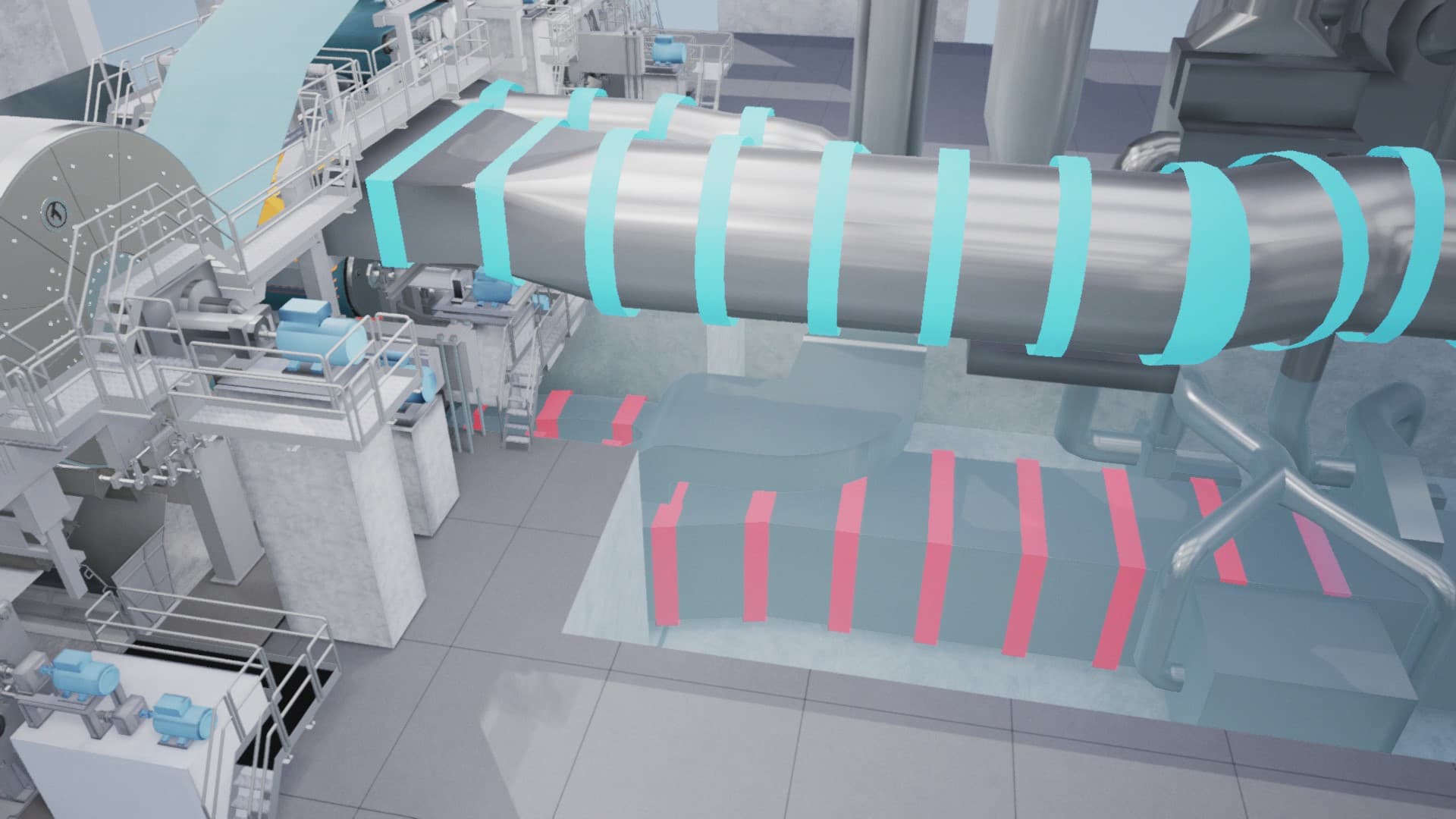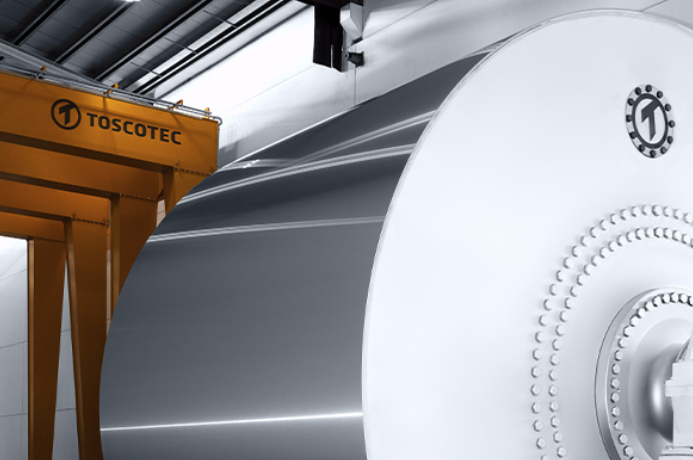 TADVISION Line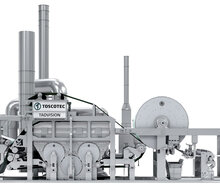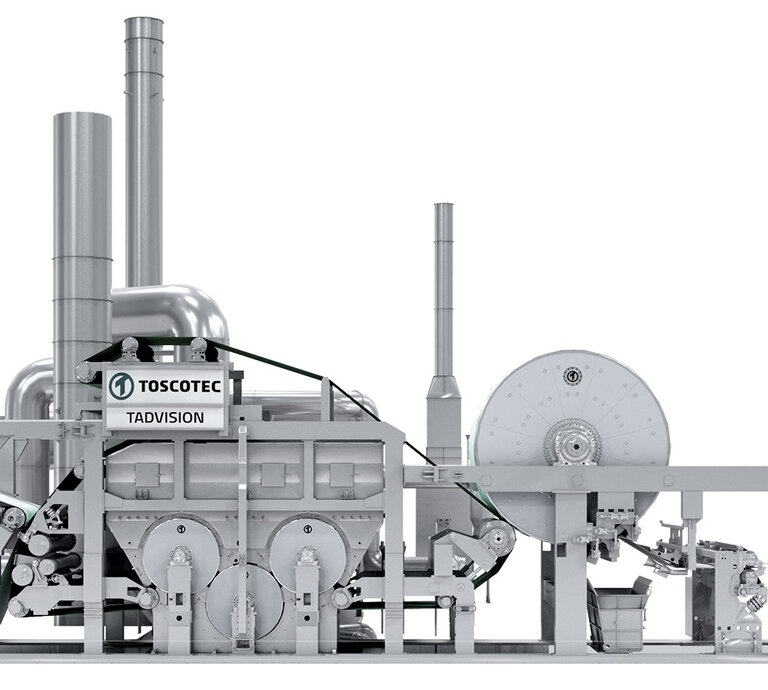 Toscotec's TADVISION® Line ensures optimal bulk, softness and absorbency. Toscotec upgraded the design of its TADVISION® Line machine in order to achieve superior bulk, absorbency, and outstanding results in energy consumption.