Cleaning and screening systems
Cleaning and screening systems are used to remove coarse or fine, heavy and lightweight contaminants from the pulp. This process have two direct benefits: to get clean pulp to produce paper and to reduce wear and tear in the downstream equipment.

To minimize fiber losses the rejects have to be treated in several screening stages.

Toscotec' base concept is to screen the pulp at the highest possible consistency and upstream of other treatments that can cut the contaminants thus making their separation more difficult.
Moreover less flow to be treated means less energy to be spent for cleaning/screening it and more compact solutions to be installed.

Coarse screening system removes knots, larger stones and junk. The runability is outstanding, also at upset slushing conditions.

Fine screening is used for removal of shives and other impurities.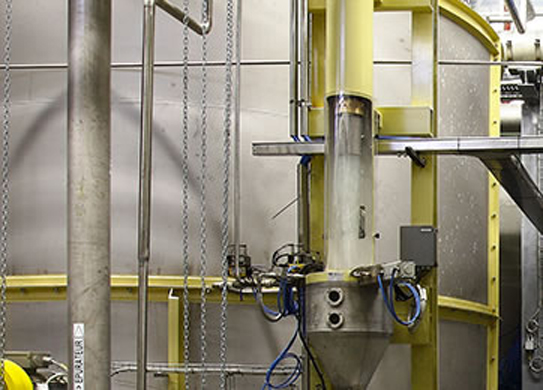 Cleaning and Screening Systems