In between Stock preparation and Approach flow areas, the various types of fibers need to be mixed in the correct proportion in order to get the desired finished product quality.
In that Mixing Area, a central innovation is the replacement of the mixing chest, agitator and discharge pump with a simple component which performs the functions of all these elements: the TT Mix.
Therefore, this device makes the mixing of different fiber types possible even where there is not enough place for a mixing chest.
TT Mix.
The TT Mix looks similar to a common funnel but Computational Fluid Dynamic (CFD) studies allowed Toscotec to discover the secrets to design it for maximum performances on each different application. The key to success is to introduce the substances to be mixed in very specific way into the TT Mix and then leave to the efficient vortex action of the customized designed funnel to provide effective mixing. By using these principles, Toscotec solution has no need for a static mixer.
Since it is very compact, the TT Mix sensibly reduces space requirements and energy consumption. Its very little volume helps significantly in minimizing the grade and color change time. This is usually enhanced by reducing also the machine chest volume, in combination with the TT Mix.
Blending inside it is so effective that chemical consumption can be reduced.
Additionally, the TT Mix is very easy to be cleaned and there are no movable parts to be maintained.
This innovative solution has been patented by Toscotec several years ago and since then many companies acknowledge its advantages.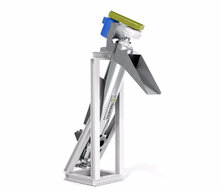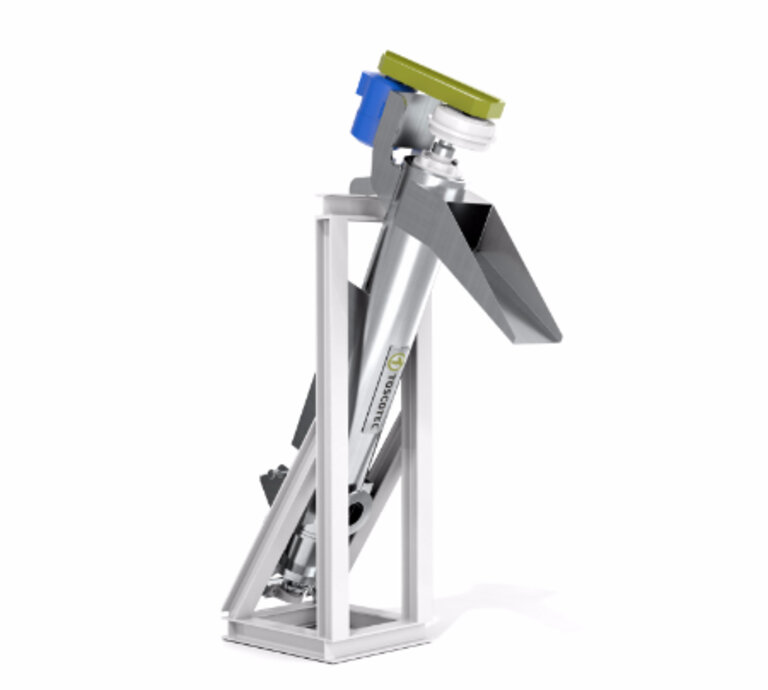 TT CA. The Toscotec Thickening Screw TT CA is an inclined screw thickener; it can be configured as a Single Unit or as Combined Units (up to 3 Units on a single stand and with only one feeding headbox) for higher capacity and reduced footprint.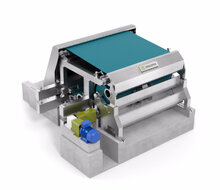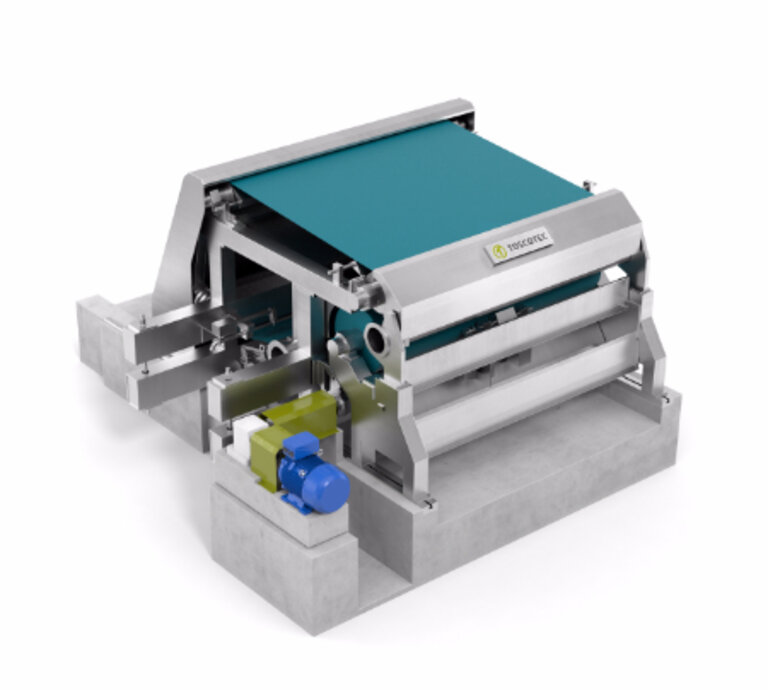 TT CW. The Toscotec Wire Washer TT CW is used to obtain an efficient removal of ashes, inks, glues, and fines by means of low consistency stock washing and consequent thickening.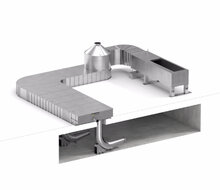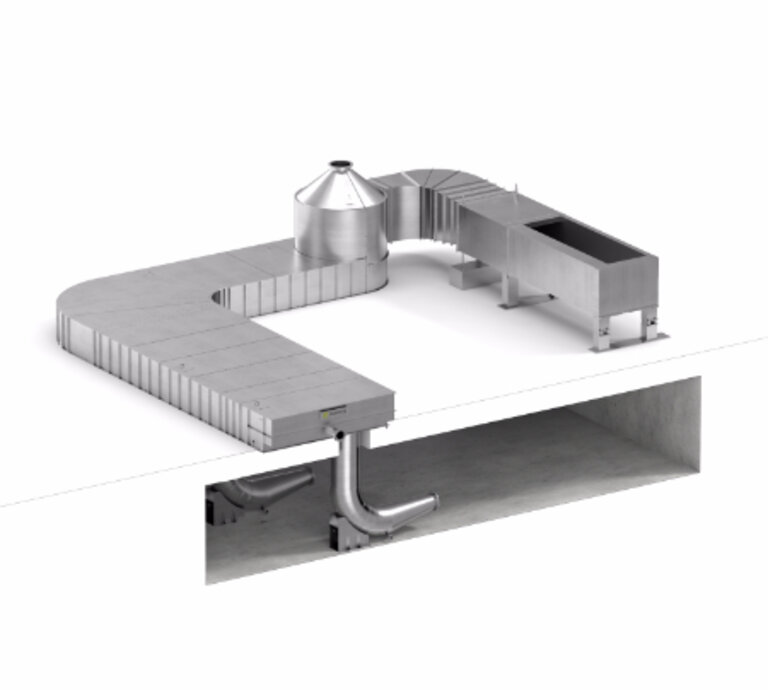 TT SAF. Toscotec Short Approach Flow TT SAF, patented by Toscotec since 2012, allows every mill, new or existing one, to reduce energy consumptions and installation space, without compromises in terms of performances.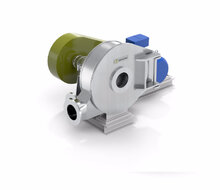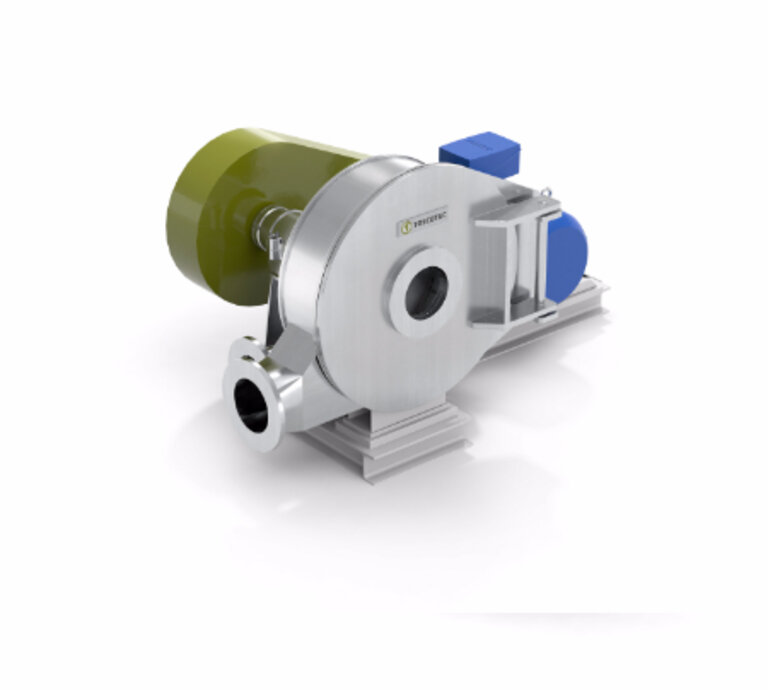 TT V. The Toscotec Vibrating Screen TT V can be used as final stage for rejects de-watering after other screens such as vortiscreens, superscreens and pressure screens.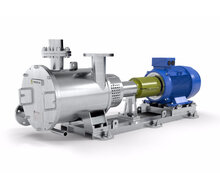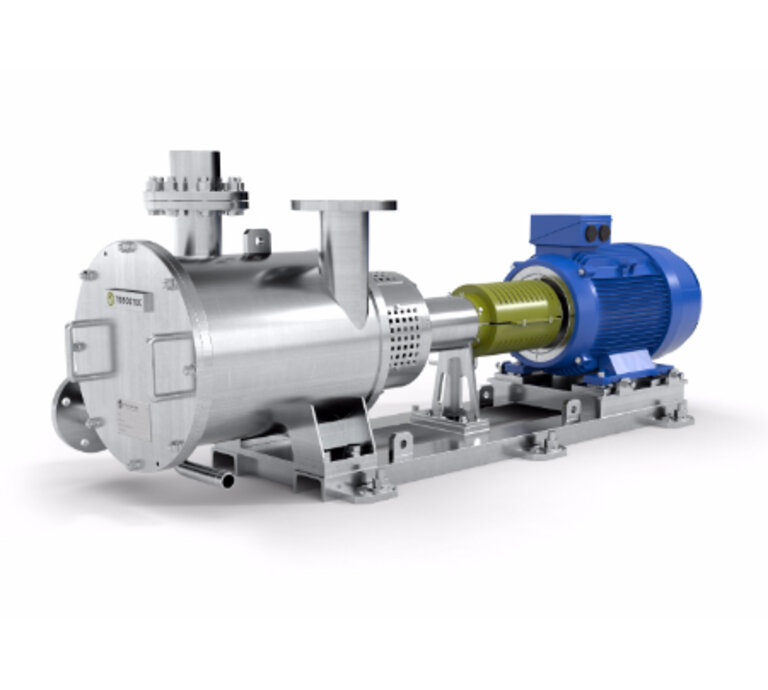 TT AFS. The Toscotec Pressure Screen TT AFS is designed to be installed in the approach flow system as final protection of the headbox.
Toscotec's TADVISION® Air System is composed of two hoods, a lower blowing hood and an upper suction hood, installed below and above the TAD Drum section of the TADVISION® machine.
TADVISION® features a unique outflow serpentine design in its TAD section, which is composed of a multiple number of TAD drums (configuration according to production needs).